Friday, 8 December 2023
USD400.31
EUR428.14
RUB4.26
Mirzoyan discussed issues of mutual interest in the security sector with the Vice President of the European Commission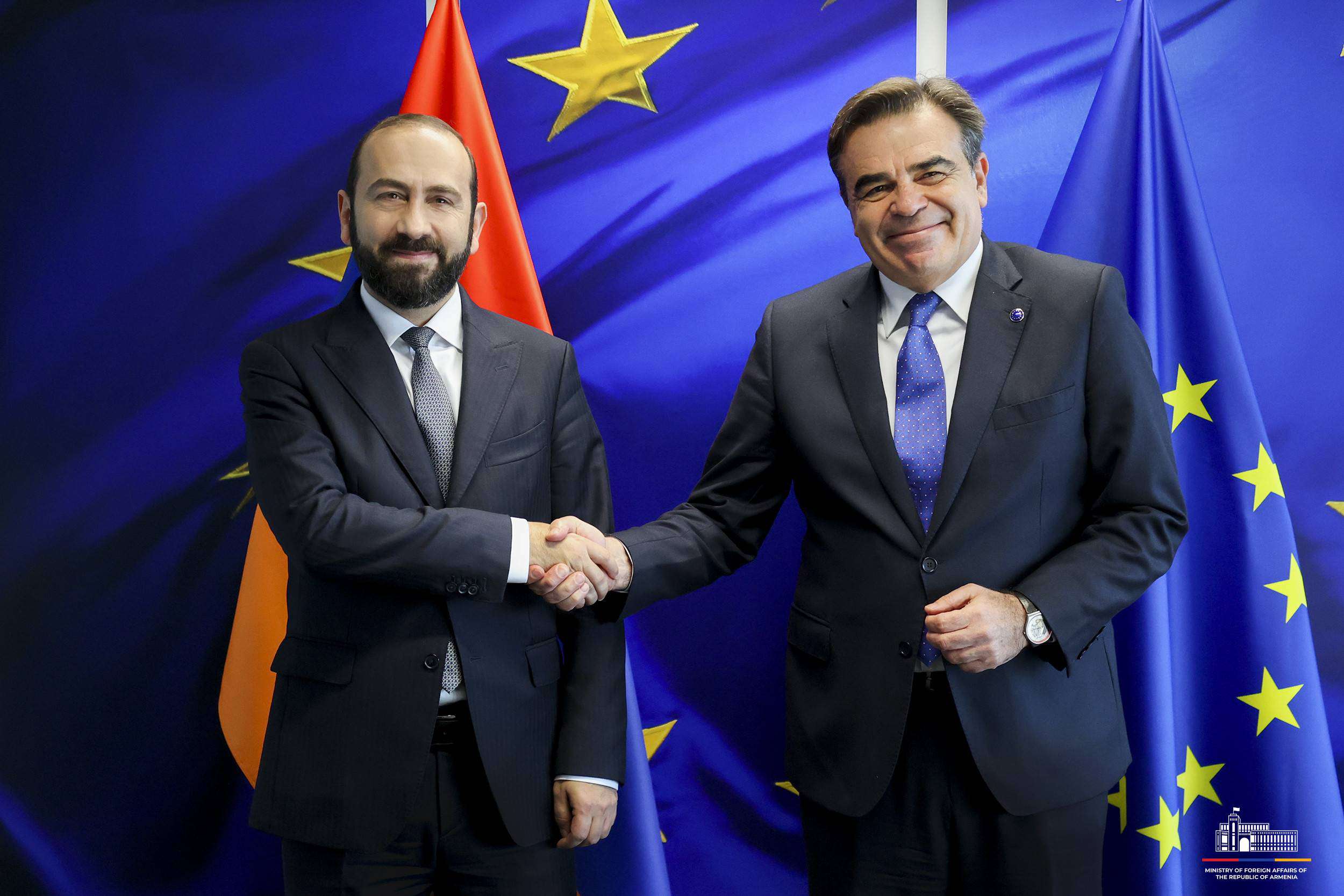 On November 15, in Brussels, RA Minister of Foreign Affairs Ararat Mirzoyan met with the Vice President of the European Commission, Commissioner for European Lifestyle Affairs, Margaritis Schinas.
Several issues on the RA-EU partnership agenda were discussed. Satisfaction was expressed regarding the deepening of dialogue, including various directions, and the willingness to contribute to its further expansion with new initiatives.
Welcoming the positive dynamics regarding the start of the visa liberalization dialogue, Ararat Mirzoyan emphasized that the final decision in this direction will align with the deepening RA-EU cooperation and will play a significant role in promoting people-to-people contacts.
The RA Foreign Minister and the Vice President of the European Commission discussed current and future cooperation with the European Border and Coast Guard Agency (Frontex) and issues of mutual interest in the security sector.
Both sides emphasized the progress achieved by Armenia in several indicators related to the European way of life. They highlighted the EU's continued support for ambitious reforms in strengthening democratic institutions, the rule of law, and protecting human rights in Armenia.
Reference was also made to issues of regional stability. The RA Foreign Minister presented the RA vision regarding the establishment of long-term peace in the region, as well as the RA government's steps aimed at addressing the needs and rights of more than 100 thousand Armenians forcibly displaced from Nagorno-Karabakh as a result of ethnic cleansing by Azerbaijan.
Follow us on Telegram
Similar materials