Friday, 1 December 2023
USD400.14
EUR431.03
RUB4.37
The effective implementation of leading initiatives worth 2.6 billion euros for RA was highlighted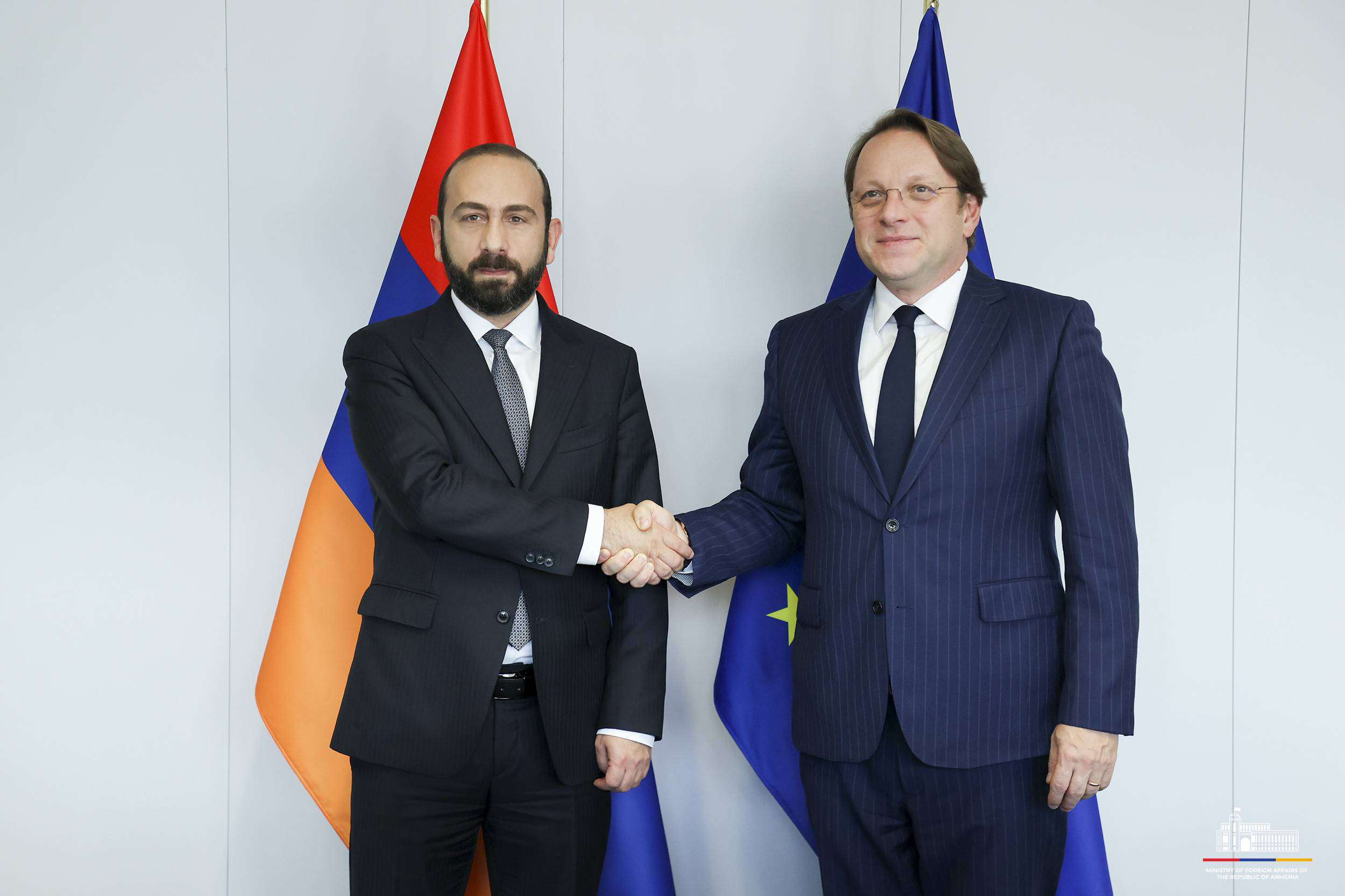 On November 15, RA Foreign Minister Ararat Mirzoyan met with EU Neighborhood and Enlargement Commissioner Oliver Varhelyi in Brussels.
During the meeting, issues of the comprehensive agenda of the RA-EU partnership were discussed. The interlocutors exchanged ideas on the existing dialogue and opportunities to expand cooperation in areas of mutual interest: In this context, the holding of the second high-level session of the Armenia-EU dialogue on political and security issues in Brussels on November 15 was also highlighted.
In order to develop trade and economic relations between RA and the EU, the effective implementation of leading initiatives worth 2.6 billion euros for RA was emphasized within the framework of the EU economic and investment plan. From the point of view of ensuring the effectiveness of regional programs, Minister Mirzoyan emphasized the importance of RA joining the "Black Sea Electric Cable" project, in line with the October joint statement of the President of the European Commission.
The RA Foreign Minister also presented the "Crossroads of Peace" project, which can not only provide economic advantages to the countries of the region but also become an important guarantee of peace. A reference was made to international efforts towards the regulation of relations between Armenia and Azerbaijan.
The RA Foreign Minister and the EU Commissioner also discussed the issues of addressing the needs and rights of more than 100 thousand Armenian refugees forcibly displaced by Azerbaijan as a result of ethnic cleansing in Nagorno-Karabakh, including the steps implemented with the support of international partners.
Follow us on Telegram
Similar materials