Friday, 1 December 2023
USD400.14
EUR431.03
RUB4.37
The willingness of the Canadian side to be involved in the EU civilian observation mission was highly appreciated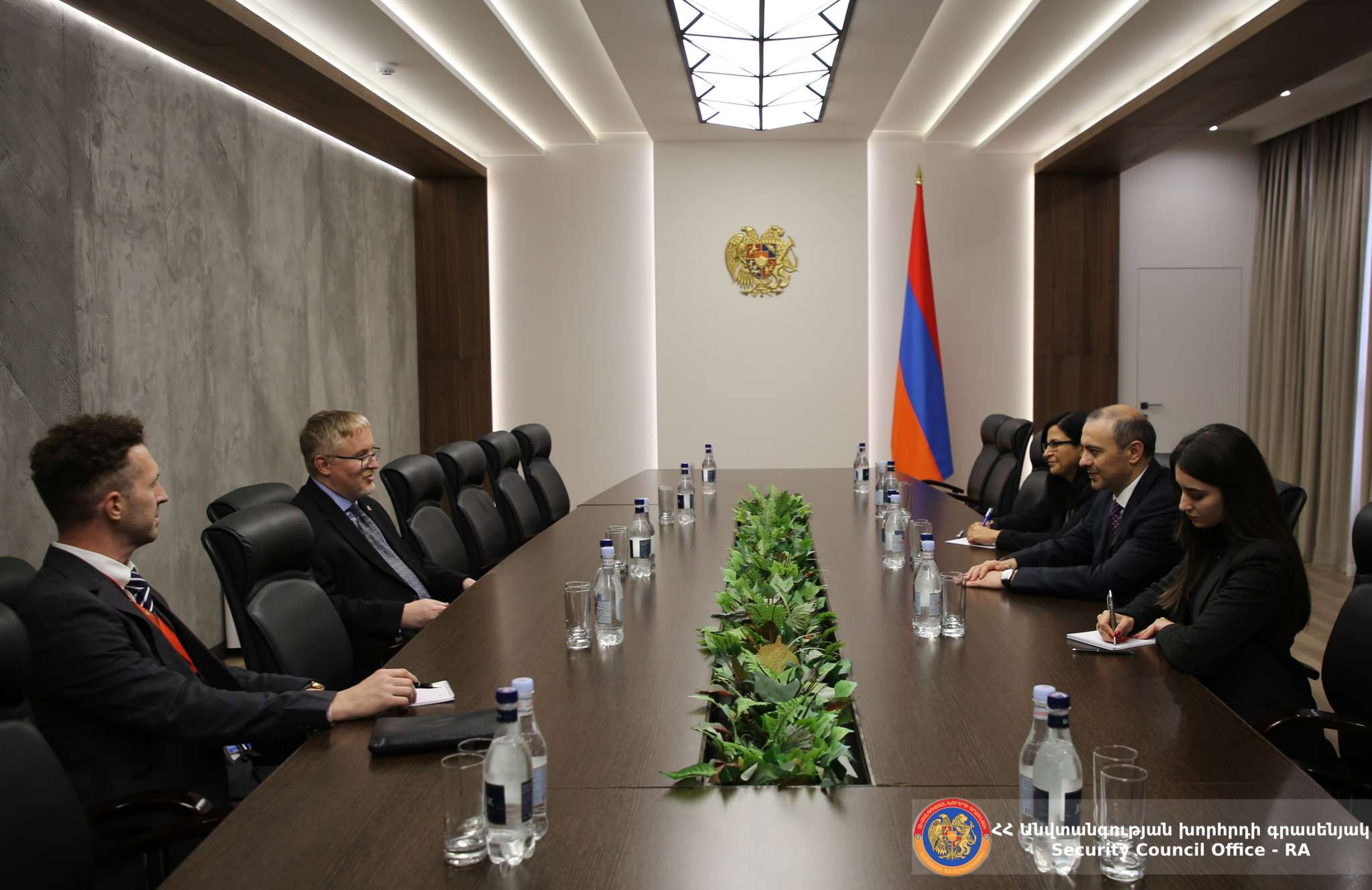 On November 16, RA Security Council Secretary Armen Grigoryan received Canadian Ambassador to RA Andrew Turner.
Secretary Grigoryan congratulated the Ambassador on the opening of the Canadian Resident Embassy in Armenia and expressed hope that Armenian-Canadian bilateral multi-sectoral relations will develop with new intensity.
A. Grigoryan noted that the Armenian side highly values the willingness of the Canadian side to be involved in the activities of the EU civilian observation mission in Armenia.
The interlocutors discussed the regional security situation and the negotiation process for the settlement of Armenian-Azerbaijani relations.
Follow us on Telegram
Similar materials