Sunday, 3 December 2023
USD400.14
EUR431.08
RUB4.38
At the end of this month, the sixth round of Armenia-UK defense strategic consultations will be held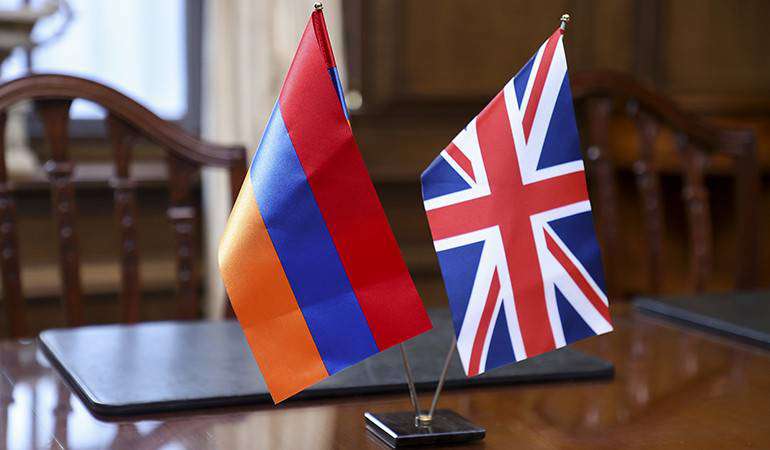 On November 13, a joint statement was adopted due to the first session of the strategic dialogue between the Republic of Armenia and the United Kingdom in London, presented below.
Republic of Armenia-United Kingdom Strategic Dialogue
JOINT DECLARATION
London, November 13
The inaugural meeting of the strategic dialogue between Armenia and the United Kingdom took place on November 13, 2023, within the framework of the official visit of the Minister of Foreign Affairs of the Republic of Armenia, Ararat Mirzoyan, to London.
This strategic dialogue launch was an opportunity to record the strong cooperation and friendship between our two democratic countries. In the face of a global increase in threats to democratic values, human rights, the rule of law, and freedoms, we strive to protect our citizens by working together on issues of mutual interest. Now more than ever, it is essential to strengthen trade and stability and protect our shared core values. We have reaffirmed our desire to develop our partnership over the coming years.
During the dialogue, the ministers discussed a range of global and regional issues of mutual interest and ways in which Armenia and the UK can work together in the future. These include.
The governance and the rule of law area, where the UK supports digitizing and modernizing public services in Armenia and improving gender equality in the police force, will soon start work supporting Armenia's border management capacity to address security and migration issues.
Armenia-UK defense cooperation, which continues to expand by increasing the number of RA Armed Forces, Ministry of Defense and Police (MOD) officers undergoing English training, UK senior and junior command staff leadership and leadership courses, as well as multinational peacekeeping and demining packages. The two sides expect to hold the sixth round of Armenia-UK defense strategic consultations at the end of this month.
The area of trade and economic relations, in particular, the recent Armenia-UK business forum held in London, where RA Minister of Economy Vahan Kerobyan and Minister of State for Business and Trade Koms Minton welcomed Armenian and British business people to discuss the wide range of trade and investment opportunities between our countries.
The Ministers agree on the absolute necessity of establishing peace and stability in the South Caucasus based on mutual recognition of sovereignty, territorial integrity, and border inviolability, as well as full respect for each country's sovereignty and jurisdiction, based on the opening of regional communications.
The Minister for Europe highlighted the UK's commitment to support those affected by the protracted conflict, including the £1m funding announced in September to the International Committee of the Red Cross.
Finally, both sides look forward to strengthening relations between Armenia and the United Kingdom beyond the launch of this strategic dialogue, including through the upcoming visit of the European Affairs Minister to Armenia and the Comprehensive and Enhanced Partnership Agreement (CEPA), which we jointly hope to implement in the coming months.
Follow us on Telegram
Similar materials