Sunday, 3 December 2023
USD400.14
EUR431.08
RUB4.38
The Foreign Minister met with the President of the European Parliament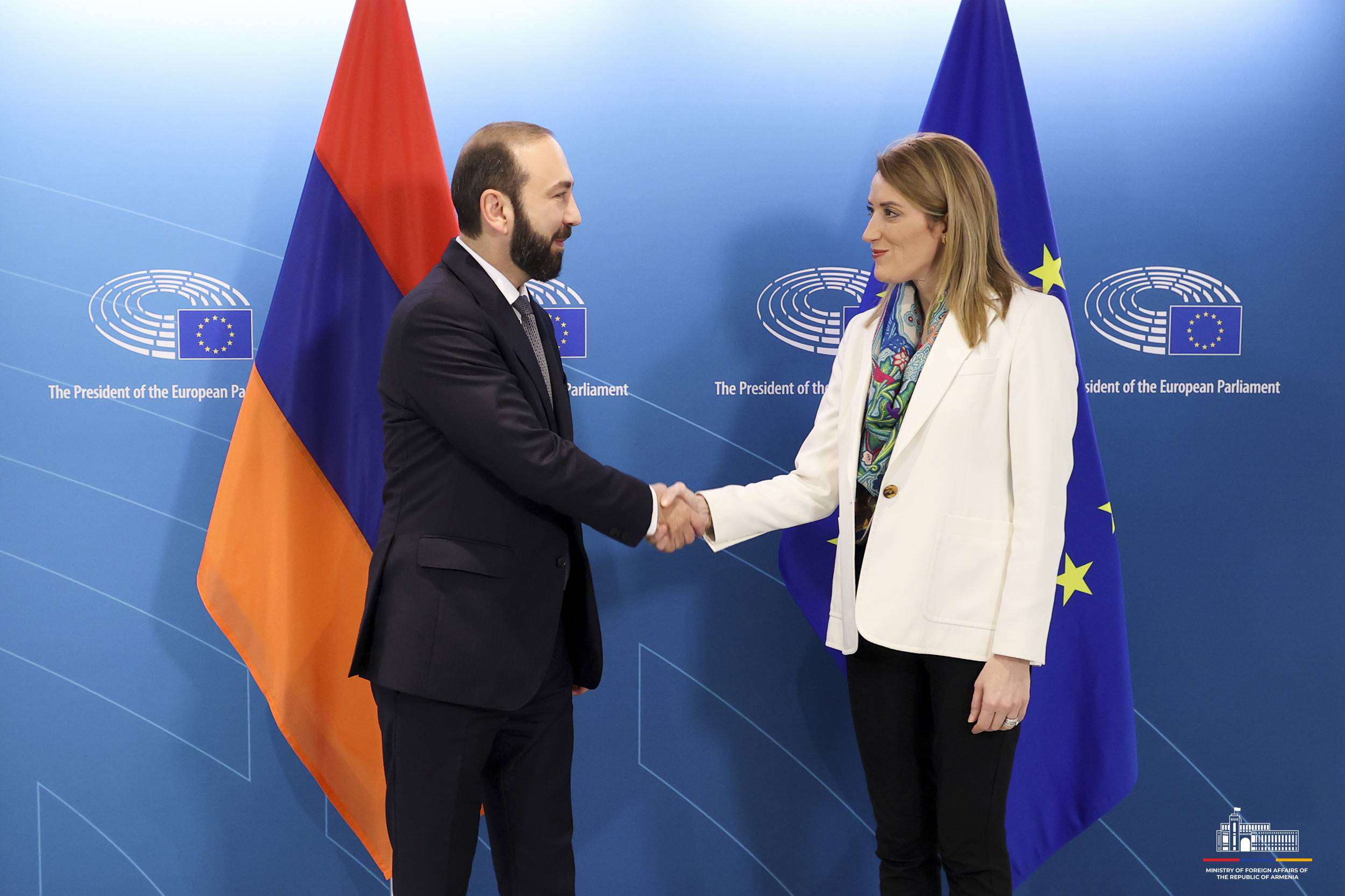 On November 15, RA Foreign Minister Ararat Mirzoyan met with the President of the European Parliament, Roberta Metsola, in Bussel.
As a continuation of the discussion with the RA Prime Minister in October, Ararat Mirzoyan and Roberta Metsola exchanged thoughts on the main directions of the RA-EU comprehensive partnership agenda and joint efforts aimed at deepening it.
Both sides expressed willingness to initiate additional steps toward expanding interaction between the European Parliament and the RA National Assembly.
Highly appreciating the principled position expressed by the European Parliament and the adopted resolutions on issues of the most significant importance to Armenia, Minister Mirzoyan emphasized the importance of continuous strong support for democracy in Armenia and the importance of supporting genuine efforts to establish peace in the region. Referring to RA approaches in this direction, Minister Mirzoyan stressed that with active involvement by international partners and Azerbaijan's commitment to the principles reaffirmed in the statement adopted in Granada in October, achieving peace in the region will be possible. The emphasis was placed on the exclusion of force or the threat of force and the implementation of such programs as the "Crossroads of Peace" presented by the RA government.
Ararat Mirzoyan presented to the President of the European Parliament the steps aimed at addressing the urgent needs and rights of more than 100,000 refugees who were forcibly displaced from Nagorno Karabakh and took refuge in Armenia as a result of Azerbaijan's 10-month-long blockade and the September 19 military attack.
Follow us on Telegram
Similar materials