Friday, 8 December 2023
USD400.42
EUR428.25
RUB4.30
The importance of maintaining attention towards the South Caucasus was emphasized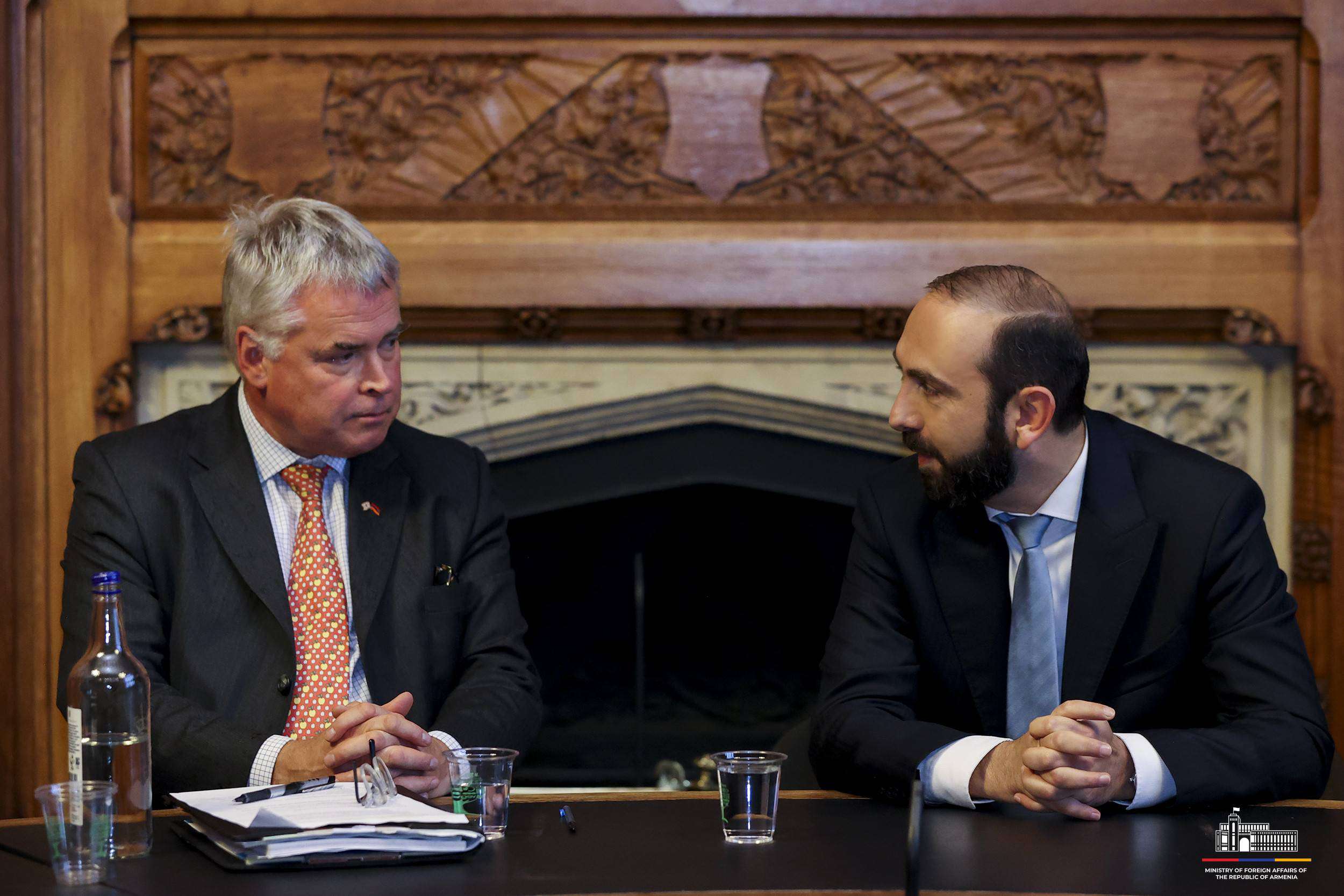 On November 14, RA Foreign Minister Ararat Mirzoyan, who is on an official visit to London, had a meeting with Tim Lawton, head of the RA-UK friendship group, and members of the group.
During the meeting, several issues on the agenda of Armenian-British relations were discussed: The interlocutors recorded the dynamics of the deepening of bilateral political dialogue and, in this context, emphasized the start of the RA-UK strategic dialogue the day before, among other things, as an essential manifestation of support for democracy in RA.
On the agenda of the meeting were issues related to the security situation in the South Caucasus. The RA Foreign Minister presented the vision of the Armenian side regarding the establishment of peace and stability in the region. Minister Mirzoyan referred to the principles recorded in the Granada Declaration:
Ararat Mirzoyan also presented the "Crossroads of Peace" project developed by the RA government and the situation created in Nagorno-Karabakh as a result of ethnic cleansing by Azerbaijan, emphasizing the problems of addressing the needs and rights of more than 100 thousand Armenians forcibly displaced.
The attendees emphasized the importance of maintaining attention to the South Caucasus against the backdrop of conflicts in various corners of the world.
Follow us on Telegram
Similar materials