Wednesday, 6 December 2023
USD400.39
EUR428.83
RUB4.24
The Belgian government will open an embassy in Armenia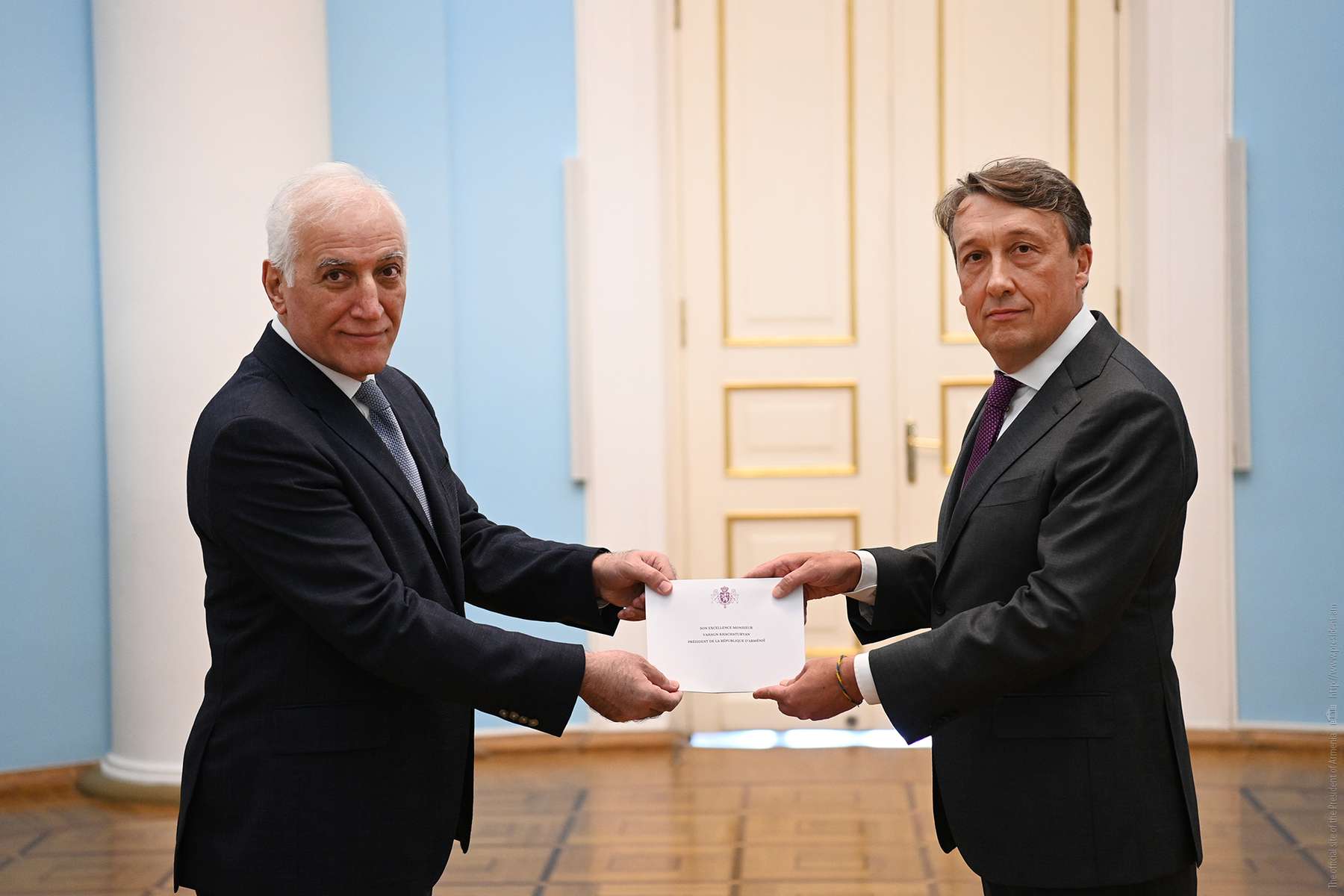 The President of the Republic, Vahagn Khachaturian, handed over his credentials to the Ambassador Extraordinary and Plenipotentiary of the Kingdom of Belgium to the Republic of Armenia, Eric de Muynk. The President of the Republic congratulated the newly appointed ambassador and wished him success in fulfilling his responsible mission.
"Once again, I heartily congratulate you. We established diplomatic relations on the last day of 1991. Now we have full representation for you. This also speaks to the fact that our relations have always been at a high level in political and other spheres. Considering your experience, I am sure that we will record new successes", the president noted.
Expressing gratitude for the reception, the ambassador said. "The Belgian government has decided to open an embassy in Armenia, which is crucial for our bilateral relations. I met with several representatives of the Armenian community in Belgium; they all welcome and are very happy about the embassy opening. The embassy's opening is a sign of the importance that Belgium attaches to relations with Armenia."
Agenda issues of further deepening Armenian-Belgian cooperation were discussed during the meeting. Ambassador Eric de Muynky stressed that he will invest his efforts in developing Armenian-Belgian multi-layered interaction.
Reference was made to the problems of providing humanitarian support to those forcibly displaced from Nagorno-Karabakh.
Follow us on Telegram
Similar materials