Monday, 25 September 2023
USD384.14
EUR405.33
RUB3.90
Ararat Mirzoyan emphasized the urgency of taking steps by EU member states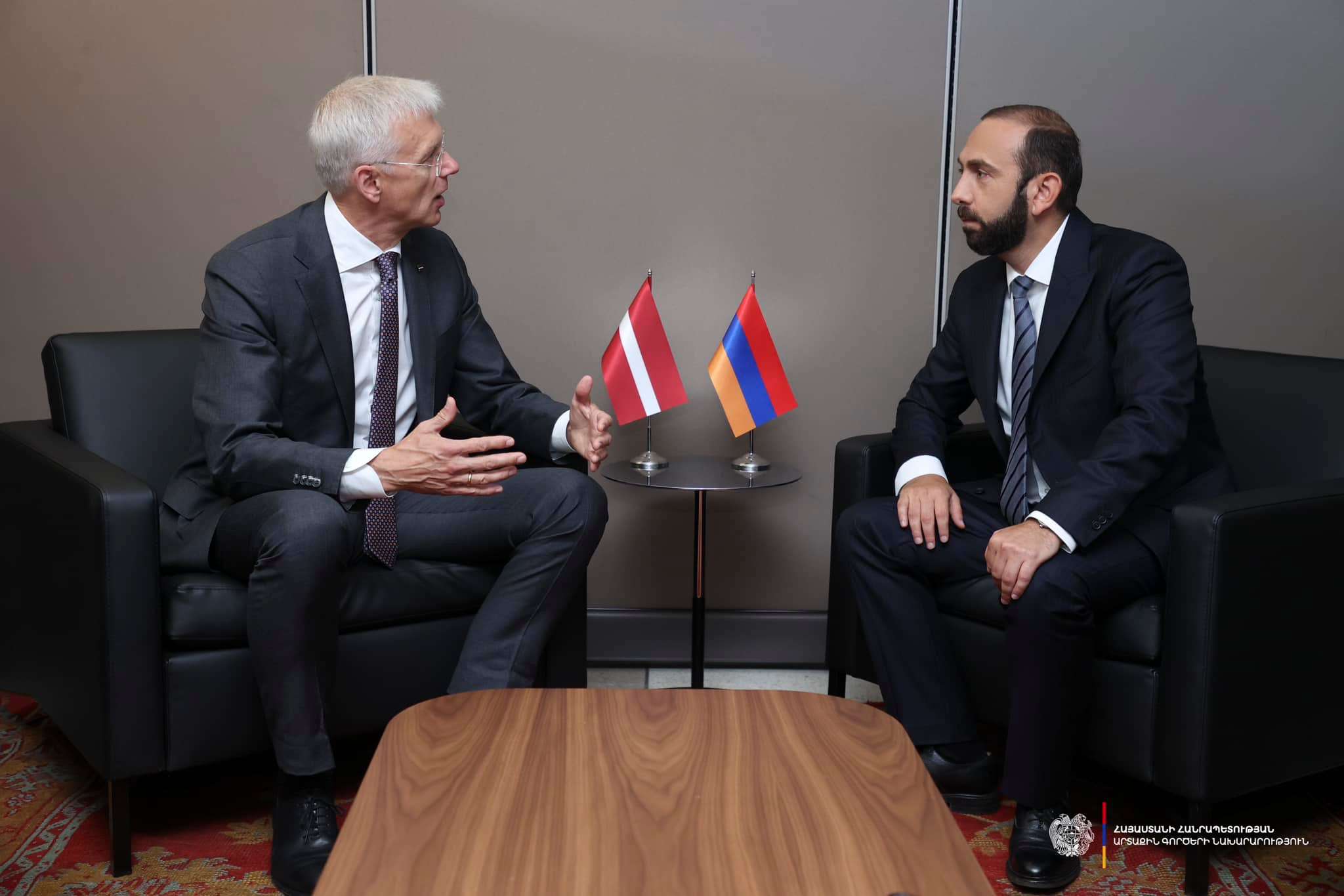 On September 19, within the framework of the 78th session of the UN General Assembly in New York, the Minister of Foreign Affairs of Armenia, Ararat Mirzoyan, met with the Minister of Foreign Affairs of the Republic of Latvia, Krisianis Karins.
Security and stability issues in the South Caucasus were discussed during the meeting. Minister Mirzoyan presented the details of the large-scale aggression unleashed by Azerbaijan against the people of Nagorno-Karabakh in the morning of the same day. Ararat Mirzoyan stressed that this and the previous actions of Azerbaijan are clearly aimed at subjecting Nagorno Karabakh to ethnic cleansing.
Ararat Mirzoyan emphasized the urgency of international partners, including EU member states, to take clear and unequivocal steps to prevent mass crimes by Azerbaijan.
Follow us on Telegram
Similar materials