Friday, 22 September 2023
Mirzoyan noted with satisfaction the representation of Finland in the EU mission in Armenia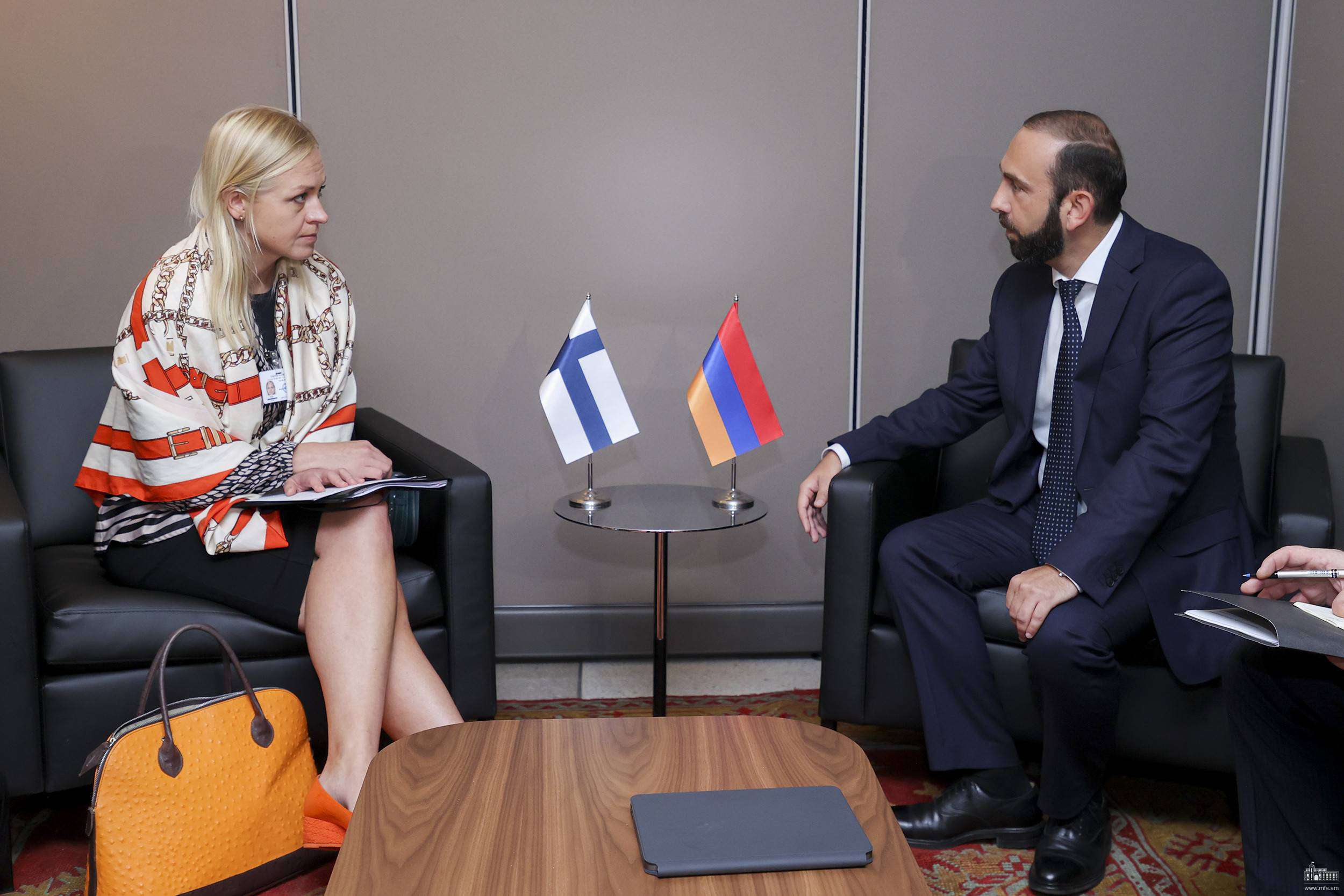 On September 18, within the framework of the 78th session of the UN General Assembly, the Minister of Foreign Affairs of Armenia, Ararat Mirzoyan, met with the Minister of Foreign Affairs of Finland, Elina Valtonen, in New York.
As a continuation of the two ministers' phone call held at the end of August, Ararat Mirzoyan and Elina Valtone discussed the issues of expanding the bilateral agenda based on democratic values and priorities to strengthen the rule of law. In this context, the willingness of both sides to form a more ambitious political plan was emphasized.
The interlocutors also referred to RA-EU cooperation. Minister Mirzoyan noted with satisfaction the representation of Finland in the EU civilian monitoring mission in Armenia.
Regional security and stability issues were addressed. Ararat Mirzoyan stressed the humanitarian crisis of Nagorno-Karabakh caused by Azerbaijan's illegal blocking of the Lachin Corridor for more than nine months, violating all the fundamental rights of 120 thousand people. In the legally binding decisions of the International Court of Justice of February 22 and July 6, the urgency of restoring unhindered movement in both directions through the Lachin Corridor was emphasized.
Emphasizing the messages the EU and its member states have delivered, the RA foreign policy department head underlined the need for clear steps to stop Azerbaijan's destructive way of working.
Follow us on Telegram
Similar materials