Saturday, 23 September 2023
I came to convey France's support to Armenia. Jean-Louis Bourlanges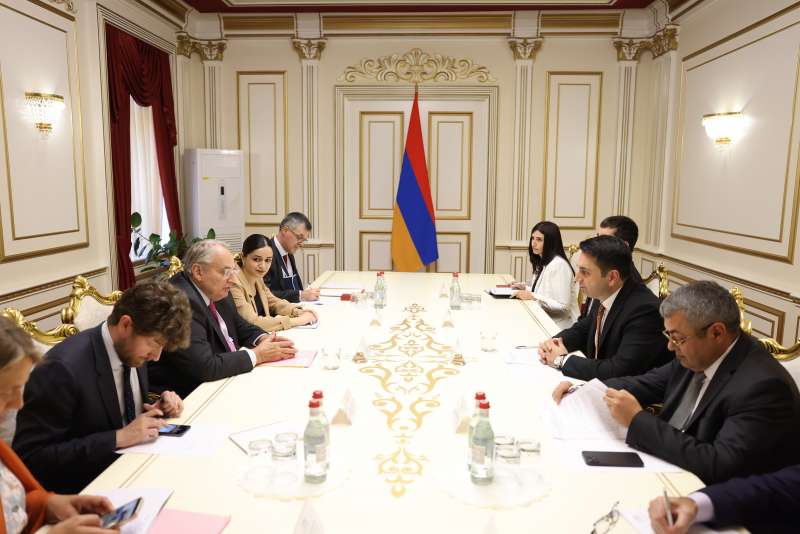 On September 14, RA NA Speaker Alen Simonyan received Jean-Louis Bourlanges, Chairman of the Foreign Relations Committee of the French National Assembly. Warmly welcoming the guest, Alen Simonyan noted that this visit will provide an opportunity to get acquainted with the latest developments.
In this context, details related to Armenian-Azerbaijani relations and the situation in Nagorno-Karabakh were discussed. The RA NA Speaker recorded that after the meeting with Jean-Louis Bourlange two months ago, the condition worsened even more.
Alen Simonyan stressed the need for political and diplomatic efforts to resolve the issue; in this regard, he highly appreciated the initiative of France and the political support of official Paris. "I came to convey France's support to Armenia, to fight together for the values of which your country is the bearer," said the chairman of the Foreign Relations Committee of the French National Assembly, adding that although his country does a lot for Armenia, it is not enough in terms of resolving the tense situation as soon as possible.
At the end of the meeting, Alen Simonyan noted that he expects the continuation of the active steps of the French partners to ensure the safety of the population of Nagorno-Karabakh and to condemn the humanitarian disaster. He also spoke about the need to apply international sanctions against Azerbaijan.
Follow us on Telegram
Similar materials