Thursday, 28 September 2023
USD388.50
EUR404.94
RUB3.95
A telephone conversation between the Prime Minister of Armenia and the President of Turkey took place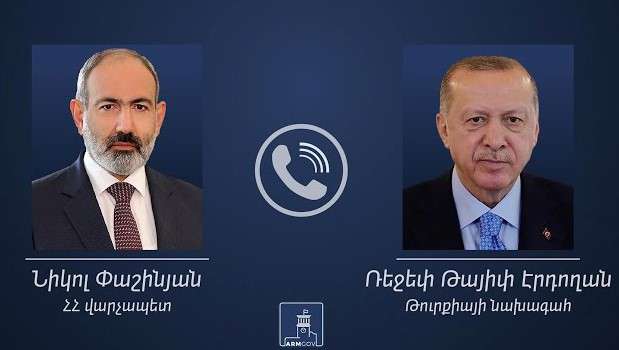 Armenian Prime Minister Nikol Pashinyan and Turkish President Recep Tayyip Erdogan had a telephone conversation.
The interlocutors discussed Armenia-Turkey relations and regional issues.
During the conversation, the two countries' leaders emphasized that achieving long-term peace and stability in the region will contribute to the development and prosperity of all nations.
The parties noted that they will continue diplomatic efforts in this direction.
Follow us on Telegram
Similar materials