Monday, 25 September 2023
USD384.14
EUR405.33
RUB3.90
The second-largest South Korean holding company is interested in operating in Armenia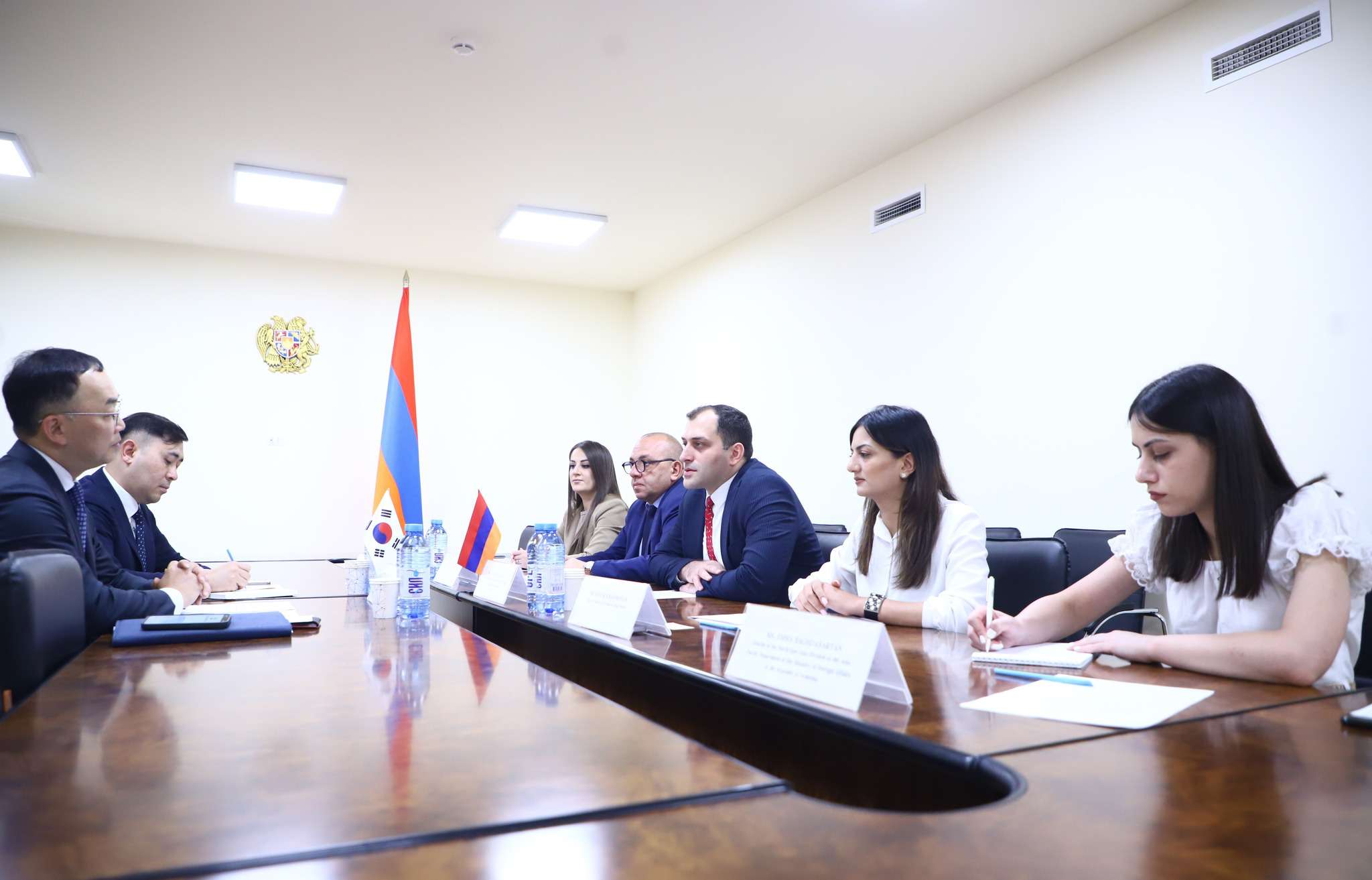 On September 6, RA First Deputy Minister of High-Tech Industry Gevorg Mantashyan received the delegation of the South Korean "SK Group" holding, led by the vice president of SK Telecom company Um Youngwan.
Welcoming the delegation's visit to the Ministry of Education and Culture, Gevorg Mantashyan noted that he highly valued the development of Armenian-Korean friendly ties and emphasized that there are favorable conditions for cooperation, especially in the fields of information technology, artificial intelligence, and digitization.
The first deputy minister presented to the guests the current state of the high-tech sector, the existing potential, development trends, and ongoing work. Gevorg Mantashyan emphasized that several sizeable global IT companies are currently operating in Armenia and expressed his belief that "SK Group" can become one of them.
The delegation of "SK Group" also showed interest in developing activities in Armenia and presented the holding's goals and implemented plans in that context.
After the meeting at the Ministry, the members of the delegation visited the "Engineering City," the "ISTC" center operating at YSU, the "Tumo" Creative Technologies Center, and the "Picsart" company office to get to know the activities of the local organizations more thoroughly.
It should be noted that the "SK Group" holding, founded more than 60 years ago, consists of 186 subsidiaries and branches operating in the energy, telecommunications, and semiconductor industries.
Follow us on Telegram
Similar materials