Monday, 25 September 2023
USD384.14
EUR405.33
RUB3.90
Andrzej Kasprzyk is in Armenia; the Lachin Corridor will also be visited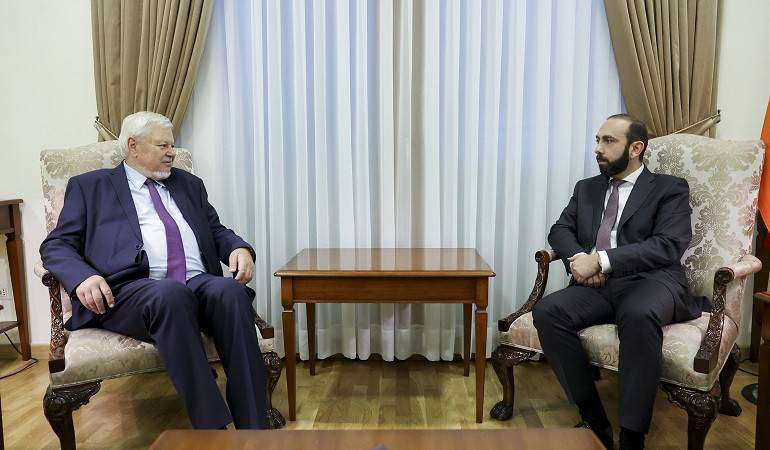 On August 22, RA Foreign Minister Ararat Mirzoyan received Andrzej Kasprchyk, the personal representative of the OSCE Chairman-in-Office, who arrived in Armenia within the framework of the OSCE Chairman-in-Office's assignment to visit the Lachine Corridor and report on the current situation.
During the meeting, issues related to the region's security were discussed.
Referring to the deepening humanitarian crisis in Nagorno-Karabakh as a result of Azerbaijan's illegal blocking of the Lachin Corridor, Ararat Mirzoyan emphasized the imperative of urgent and practical steps by the international community, including the OSCE, to prevent the impending humanitarian disaster and its irreversible consequences.
Minister Mirzoyan also reaffirmed the importance of addressing the rights and security issues of the Nagorno-Karabakh people under effective international mechanisms.
Follow us on Telegram
Similar materials