Thursday, 28 September 2023
USD388.50
EUR404.94
RUB3.95
RA National Assembly and Belgian Foreign Ministers agreed on opening the Lachin Corridor as soon as possible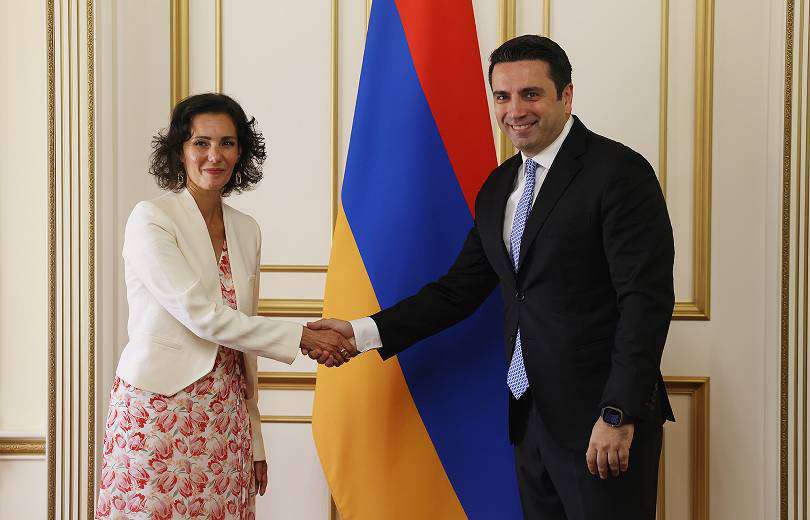 On August 22, RA National Assembly Speaker Alen Simonyan received the delegation from Haja Lahbib, Minister of Foreign Affairs, European Affairs, and Foreign Trade, Federal Cultural Institutions of Belgium.
Welcoming the guests, Alen Simonyan noted that the active cooperation between the parliaments of Armenia and Belgium is a vital tool for further developing relations between the two countries. He also considered the decision of the Belgian government to open a resident embassy in Yerevan a sign of a solid partnership. The parties highly appreciated the bilateral and multilateral poles of the practical and constructive dialogue between Armenia and Belgium, emphasizing significantly the scope of the Armenia-EU partnership.
The crux of the meeting was the dire situation in Nagorno-Karabakh due to the Lachin Corridor crisis. The interlocutors agreed on the early opening of the Lachin Corridor. The RA NA Speaker noted that he expects active steps from the Belgian partners regarding the security of the people of Nagorno Karabakh. He highlighted the need to involve international mechanisms in the Baku-Stepanakert dialogue and dynamic discussions on the possibility of imposing sanctions on Azerbaijan.
Follow us on Telegram
Similar materials