Tuesday, 26 September 2023
USD384.94
EUR404.53
RUB3.92
The Karabakh parliament should be dissolved, the element calling itself president should surrender; Aliev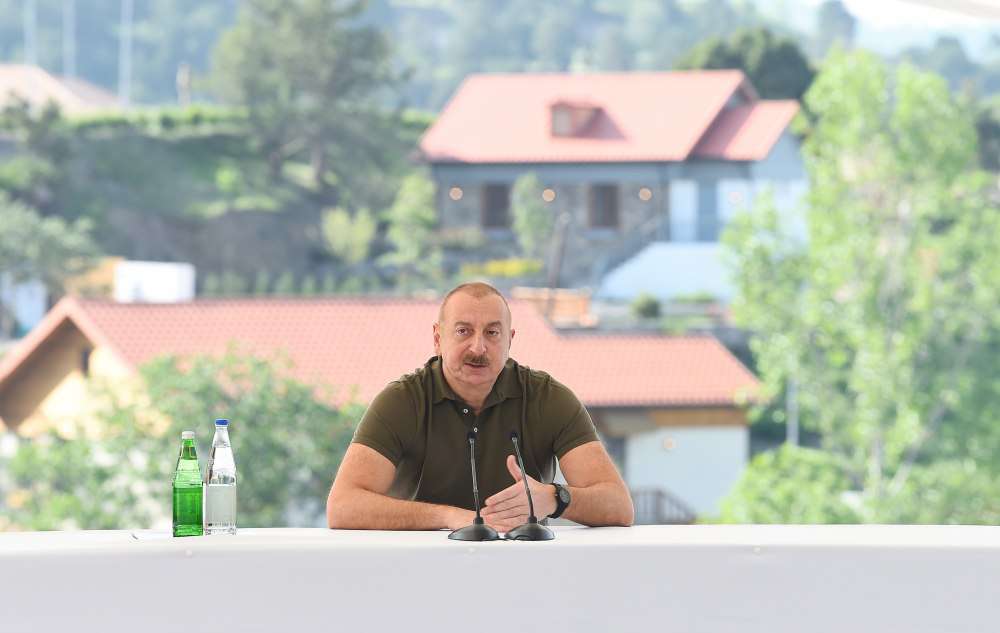 President of Azerbaijan Ilham Aliyev has stated that Azerbaijan has all the possibilities to carry out any action in the region (Karabakh), "Therefore, the parliament should be dissolved, the element calling itself president should surrender, and all ministers, deputies, and others should leave their positions. In this case, concessions can be made to them and talk about amnesty."
Ilham Aliyev also stated that the representatives of Karabakh refused the dialogue in Baku twice, and there will be no third proposal.
"My representative went and held the first meeting with them (March 1, 2023), after which we invited them to Baku for dialogue, but they refused; after that, we invited them to Baku for the second time, and they also refused. There won't be a third invitation; either they will come with their heads down, or events will develop differently."
Follow us on Telegram
Similar materials