Monday, 29 May 2023
USD383.22
EUR408.47
RUB4.73
Vahe Gevorgyan met with the UN Secretary General's Special Adviser on Genocide Prevention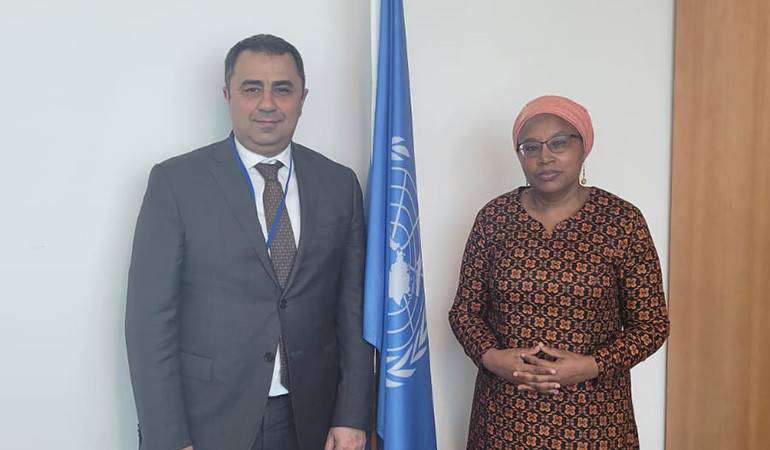 On May 24, RA Deputy Foreign Minister Vahe Gevorgyan, who was in New York on a working visit, met with Alice Wairimu Nderitu, Special Adviser of the UN Secretary-General on Genocide Prevention, Deputy Chief of Staff.
The deputy minister presented to the particular adviser the humanitarian crisis in Nagorno-Karabakh due to Azerbaijan's illegal blocking of the Lachin Corridor, stressing that these unlawful actions based on Armenian hatred are evidence of Azerbaijan's policy of ethnic cleansing of the people of Nagorno-Karabakh.
Reference was made to the decades-long gross violations of the "International Convention on the Elimination of All Forms of Racial Discrimination" by Azerbaijan and, in that context, the importance of the implementation of the February 22 decision by the International Court of Justice on the application of urgent measures against Azerbaijan.
Vahe Gevorgyan emphasized the continuous close cooperation between Armenia and the Office of the Special Adviser within the framework of the UN prevention agenda, stressing the need for the active involvement of the Special Adviser to launch mechanisms for the prevention of genocide and other mass crimes by the UN.
Follow us on Telegram
Similar materials