Thursday, 1 June 2023
USD384.39
EUR407.92
RUB4.67
"We are in favor of direct negotiations between the two countries;" State Department: about today's meeting between Pashinyan and Aliyev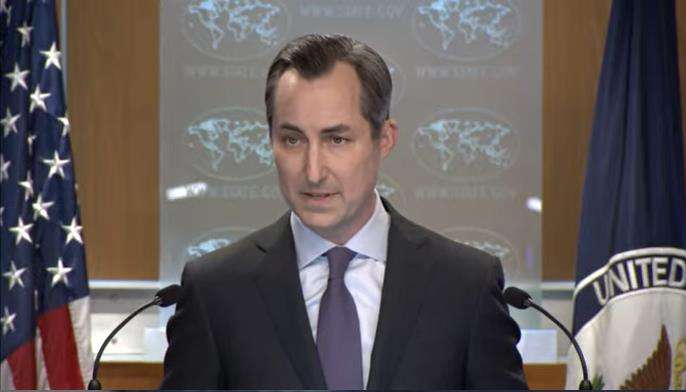 I want to say that we continue to be involved in discussions. We welcome reports that the parties are continuing to engage in conversations independently. We reaffirm our belief, as Secretary Blinken made clear last week, that peace is within reach and that direct dialogue is critical to resolving issues and achieving lasting peace. We will continue supporting the parties in this, including directly engaging with them.
This was stated by the US State Department spokesman Matthew Miller, answering the question of what mission Louis Bono had arrived in Baku and where his next stop would be.
Referring to the tripartite meeting between the parties in Moscow with Russian President Putin, the speaker emphasized that they favor direct negotiations between the two parties.
"We believe that direct negotiations are essential to reach a final lasting settlement, which we believe is within reach if both sides can agree to resolve their differences. We support those talks to happen, whether they are in Washington like last month, in Brussels a few weeks ago, or anywhere else in the world. The important thing is that the two sides continue to talk to each other," said the spokesperson of the State Department.
Follow us on Telegram
Similar materials