Sunday, 4 June 2023
USD384.39
EUR409.50
RUB4.64
"We have to choose between war and adventure and peace;" Papoyan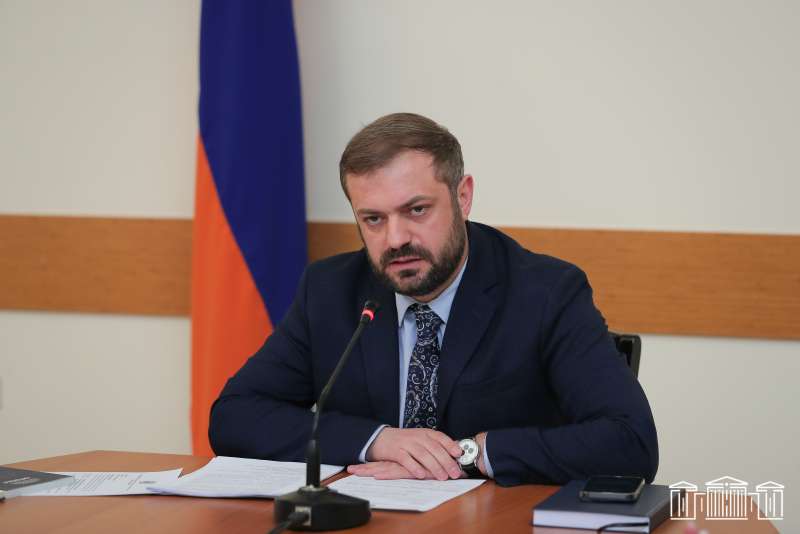 Gevorg Papoyan, a member of the CP faction of the National Assembly, referred to the normalization process of relations with Azerbaijan in a briefing with journalists.
"In terms of wishes, I have great wishes for the future and territories of Armenia; for sure, what you imagine will be smaller than mine, but I have no right to leave real politics because you have to understand what the situation is in the world today," he said. is he
According to Papoyan, the people, the government, and the political system must choose peace or war. "Besides, the fight against Turkey and Azerbaijan. You know what the world thinks about the Artsakh conflict, territorial integrity, and self-determination of nations. In this situation, we must decide: do we go to a new war with Turkey and Azerbaijan with the consequences arising from it, or do we go on the path of peace and protect the independence of Armenia? , sovereignty, people's security, and the Artsakh people's right to live. This is important.
We must choose between war and adventure and peace. We should move on to the agenda of peace. There is no other option, "Yesterday, I listened to the opposition MPs; they did not suggest anything about going on a different path; their suggestions were either about nothing or about a new war," he said.
Similar materials