Sunday, 4 June 2023
USD384.39
EUR409.50
RUB4.64
"Armenia reaffirms that it recognizes 86,6 thousand km² of Azerbaijan;" Nikol Pashinyan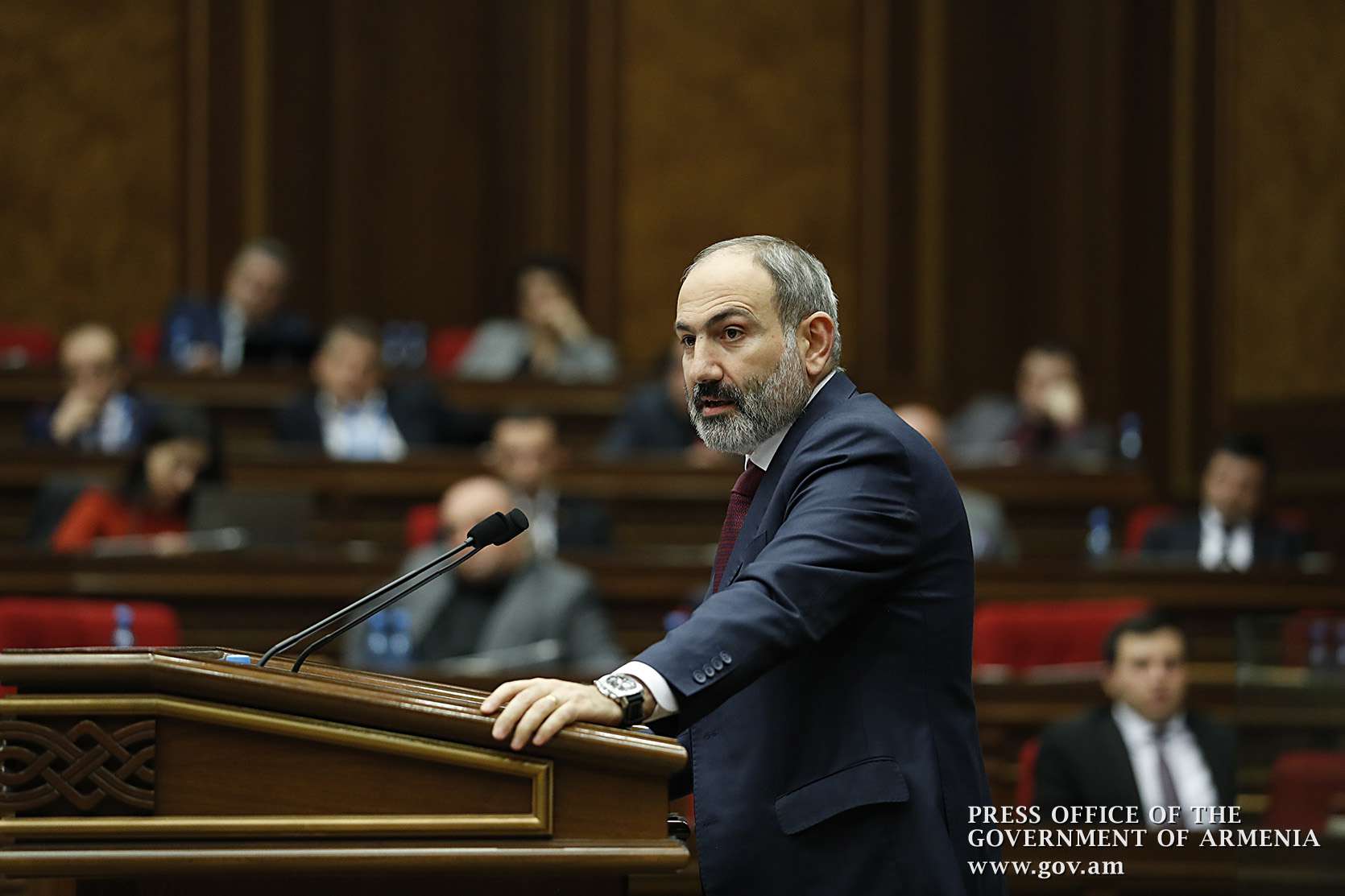 RA Prime Minister Nikol Pashinyan referred to the statements of Armenia and Azerbaijan recognizing each other's territorial integrity. He clarified why it was announced that Armenia recognizes Azerbaijan's territory of 86.6 thousand km2, "Let's say it directly. Azerbaijan has a clear statement: if you do not recognize our territorial integrity, we do not recognize yours either. In other words, if you don't know that Azerbaijan is 86.6 thousand km2, we don't know Armenia's 29.8 thousand km2 either. This conversation is taking place in front of the eyes of the international community. When Azerbaijan continuously attacks Armenia, naturally, we have a dialogue with the international community, and a question arises."
According to Pashinyan, Armenia can declare that it does not recognize the territory of Azerbaijan with an area of 86.6 thousand km2. Still, they will also claim that, in their opinion, Armenia is not 29.8 thousand km2. Still, less, "I say from this podium that Armenia reaffirms the agreement recorded in Brussels that it recognizes 86.6 thousand km2 of Azerbaijan and expects that Azerbaijan will also recognize 29.8 thousand km2 of Armenia."
According to the Prime Minister, those who declare that they know the territory of Azerbaijan less, at the same time, admit that the part of Armenia is also more minor, "The number will be determined by the mood of the CSTO on that day."
The Prime Minister also mentioned that the 1975 decision of the General Staff of the Armed Forces of the USSR should serve as a basis for demarcation and demarcation with Azerbaijan. The maps, "As if this is slowly becoming not only our position but also our international partners are starting to use this speech, which I consider very important."
Similar materials