Saturday, 10 June 2023
USD383.31
EUR409.08
RUB4.55
"I don't think that the West has taken anyone's hand and is not allowing them to fulfill their duties," Nikol Pashinyan (VIDEO)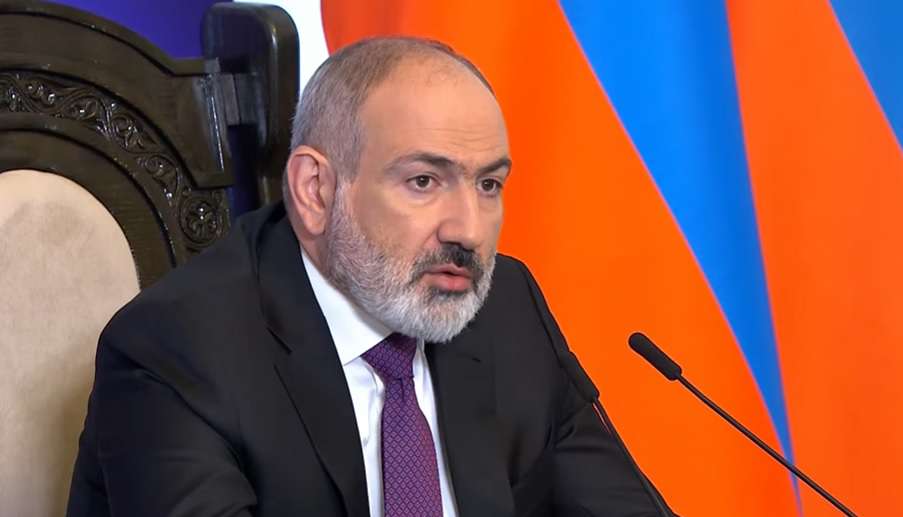 "We do not receive and have not received an impulse to drive out the CSTO or to sever relations in any way, and I do not think that there will ever be such an impulse," said RA Prime Minister Nikol Pashinyan, referring to the statements of Russian Foreign Minister Sergey Lavrov that "the West It sends signals to the Armenians to go to them and "drive away" the Russians.
According to Pashinyan, the impulses can be about the development or course of bilateral relations. He says the same applies to Russia: "We discuss our bilateral relations with Russian partners very transparently, and I think there is no dark spot in those conversations about our concerns about the current situation in our relations with Russia in the region."
He cited as an example the situation created in the Lachin Corridor, reminding that control there, according to the tripartite statement of November 9, 2020, is Russia's responsibility, "The Russian Federation should keep, should have kept that corridor under its control."
Pashinyan recalled the events from Khtsaberd to Parukh, "The tripartite statement recorded the concept of the contact line and the obligations of the Russian peacekeeping forces within the contact line. We encouraged and did not create any problems; on the contrary, as much as we could, we helped those obligations to be fully fulfilled."
Pashinyan stated that he would not want any alleged statement made by the West to become a critical factor in RA-Russia relations, "I don't think that the West has held anyone's hand and is not allowing them to fulfill their responsibilities in various fields."
Pashinyan also noted that the CSTO mission does not operate in the territory of the Republic of Armenia for a simple reason because it does not indicate, in his opinion, the part of the Republic of Armenia, "The fundamental problem is this. When the CSTO clearly emphasizes this, 90 percent of the problems will disappear."
Follow us on Telegram
Similar materials