Sunday, 4 June 2023
USD384.39
EUR409.50
RUB4.64
Pashinyan presented the schedule of meetings with the President of Azerbaijan. the next one is in Moscow (VIDEO)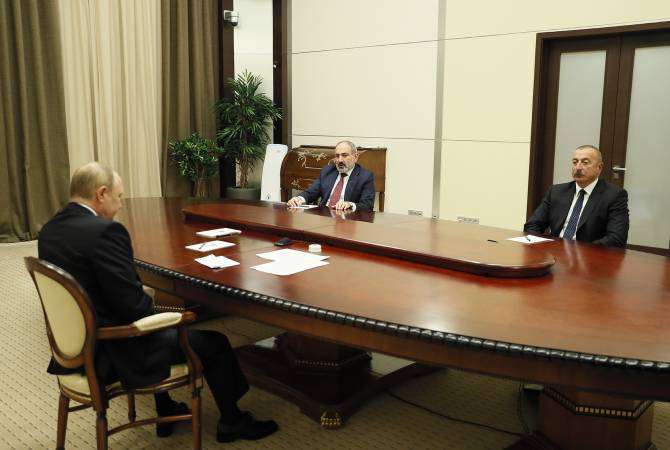 Armenian Foreign Minister Ararat Mirzoyan left for Moscow. RA Prime Minister Nikol Pashiny announced this, referring to the meeting of the Foreign Ministers of Armenia and Azerbaijan on May 19.
"We received a proposal from the Russian side to hold a tripartite meeting at the highest level on May 25 in Moscow with the mediation of the Russian President, and we accepted that proposal," Pashinyan said. According to him, a five-way meeting with the participation of the French president and the German chancellor is expected on June 1 in Chisinau. "Such a five-way meeting is also scheduled for October in Granada. The next tripartite meeting in Brussels is scheduled for July," he said.
Pashinyan also said that, despite some progress recorded in the negotiations, Azerbaijan continues to pursue an escalation policy on the Armenian border.
Similar materials