Sunday, 4 June 2023
USD384.39
EUR409.50
RUB4.64
The military attachés of the embassies and the members of the EU mission were presented with the consequences of the Azerbaijani provocation in the direction of Gegharkunik.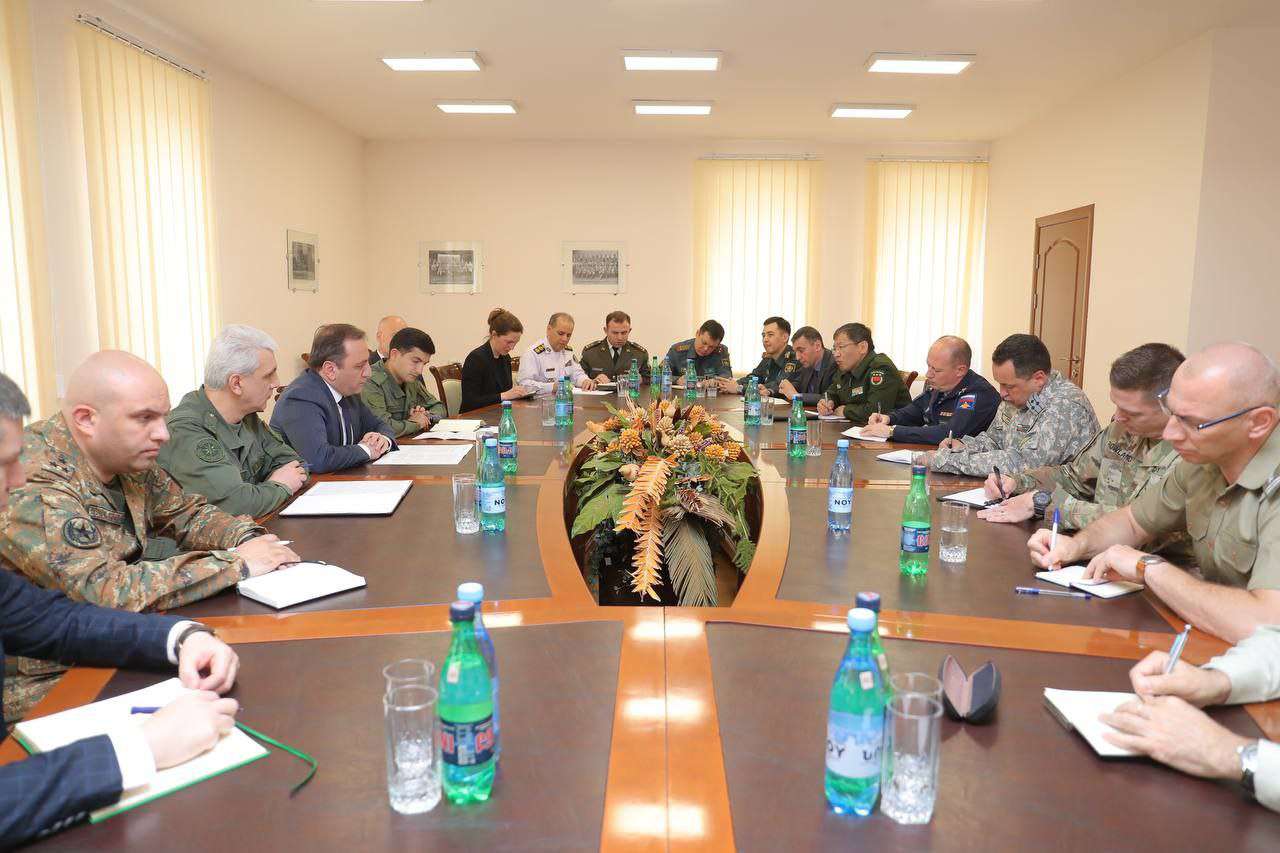 On May 14, a briefing was held in the administrative complex of the RA Ministry of Defense with the participation of military attachés of foreign embassies accredited in the Republic of Armenia and representatives of the European Union observation mission, during which details were presented regarding the sovereign territory of the RA, created as a result of the Azerbaijani provocation in the direction of the Gegharkunik region of the Republic of Armenia from May 11 to 12, about the situation.
In particular, operational information was presented to the military attachés regarding the course of operations, directions, measures used, and official disinformation spread by Azerbaijan during and after the military operations.
It was noted that as a result of the necessary defensive operations of the RA Armed Forces, the objectives of the Azerbaijani military operations were completely failed.
Similar materials