Sunday, 4 June 2023
USD384.39
EUR409.50
RUB4.64
Armenian MPs called on US partners to put pressure on Azerbaijan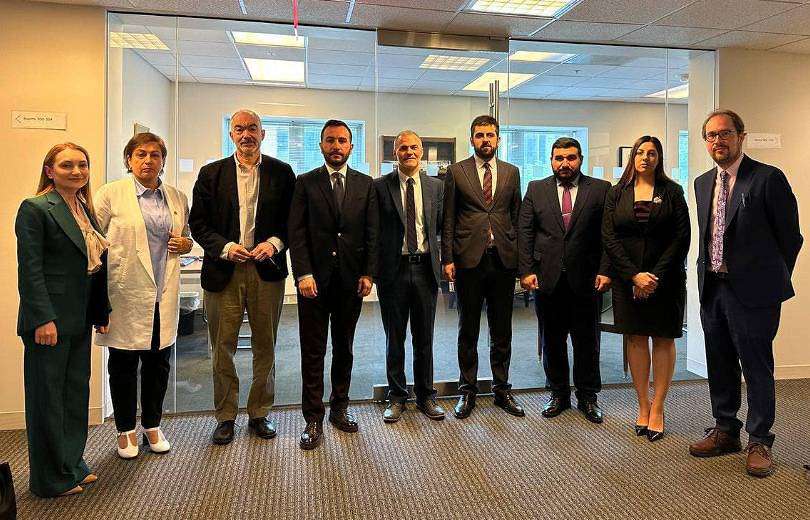 The members of the RA National Assembly's Armenia-US friendship group continue their meetings in Washington with representatives of both state structures and prestigious analytical centers.
In particular, the leader of the friendly group, the head of the "Civil Contract" faction Hayk Konjoryan, the chairman of the Standing Committee on Foreign Relations, Sargis Khandanyan, the deputies of the "Civil Contract" faction, Vahagn Aleksanyan, Hripsime Grigoryan, the deputy of the "Hayastan" faction Irina Gasparyan and the RA Extraordinary and Plenipotentiary in the USA Ambassador Lilit Makunts met US Senate member Chris Van Hollen in Washington.
Members of the delegation met Damon Wilson, President of the National Endowment for Democracy, Andrew Moffat, Executive Director of Foreign Policy of the American Research Brookings Institute, Ambassador William Taylor, Vice President of the Center for Europe and Russia of the US Institute of Peace, as well as Paul Salem, President of the Washington-based Middle East Institute.
The members of the RA delegation presented during the meetings that on May 11, the Armed Forces of Azerbaijan, violating the ceasefire regime, opened fire from artillery and mortar means in the direction of the Armenian positions located in the order of Sotk. Armenian MPs called on US partners to pressure Azerbaijan and prevent further escalation.
The Armenian parliamentarians presented the fact of Azerbaijan's illegal blockade of the Lachin Corridor and the installation of a checkpoint. The ongoing peace process between Armenia and Azerbaijan was discussed. I've also referenced the details of the normalization process of relations between Armenia and Turkey.
The members of the parliamentary delegation presented the process of democratic reforms in Armenia to their US partners. The parties reaffirmed the high level of strategic dialogue between the Republic of Armenia and the United States.
Similar materials