Sunday, 11 June 2023
USD383.31
EUR409.08
RUB4.55
Armen Grigoryan emphasized the need to send an international fact-finding group to the Nagorno-Karabakh and Lachin corridor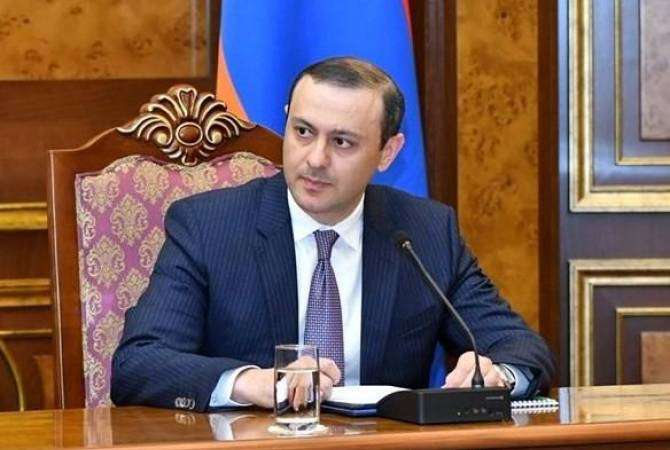 On March 30 and 31, Secretary of the Security Council Armen Grigoryan, who is in the Republic of Lithuania on a working visit, had working meetings with Kestutis Budris, adviser to the President of Lithuania, Kestutis Lancinskas, adviser to the Lithuanian Prime Minister on national security and prevention of corruption, as well as with the Deputy Ministers of Foreign Affairs, Jovita Nelupshiene, and Mantas Adomenas.
During the meetings, the parties appreciated the friendly relations of the Republics of Armenia and Lithuania and emphasized the importance of high-level meetings to strengthen them. The Secretary of the Security Council thanked the Lithuanian authorities for supporting the presence of the EU mission in Armenia.
Secretary Grigoryan presented to his Lithuanian colleagues the security environment created around Armenia and Nagorno-Karabakh, the concerns about the possible escalation of Azerbaijan, and details about the humanitarian crisis in Lachin, stressing the urgent need to send an international fact-finding team to Nagorno-Karabakh and the Lachin corridor.
Lithuanian partners have expressed their readiness to support Armenia in security matters, especially cyber security.
Follow us on Telegram
Similar materials