Sunday, 11 June 2023
USD383.31
EUR409.08
RUB4.55
Kerobyan participated in the "Twinning" program graduation conference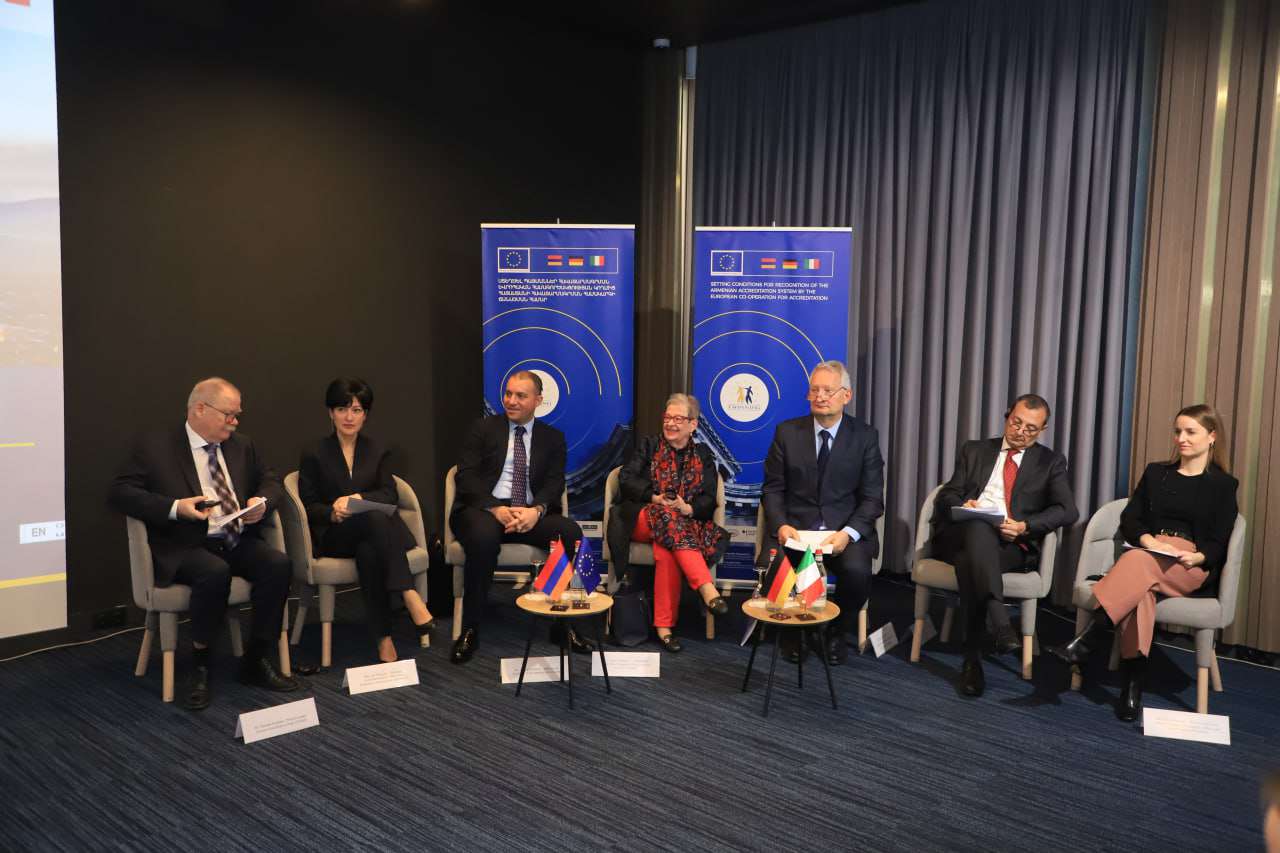 On March 28, Minister Vahan Kerobyan participated in the final conference of the "Twinning" program entitled "Create conditions for recognizing Armenia's accreditation system by the European Accreditation Cooperation."
Vahan Kerobyan noted that this program provides an opportunity to develop and strengthen the capabilities of the National Accreditation Body of Armenia, aligning them with the association's membership conditions with the European Cooperation for Accreditation (EA).
The works of the Twinning project financed by the European Union started in June 2021.
The purpose of the project was to support the implementation of the EU-Armenia Comprehensive and Enhanced Partnership Agreement (CEPA/CEPA) from the point of view of strengthening Armenia's internationally accepted accreditation and conformity assessment, considering them as pillars of the national quality infrastructure.
Follow us on Telegram
Similar materials