Sunday, 11 June 2023
USD383.31
EUR409.08
RUB4.55
Act now to prevent another serious conflict or even ethnic cleansing; Rasmussen predicted a war in the South Caucasus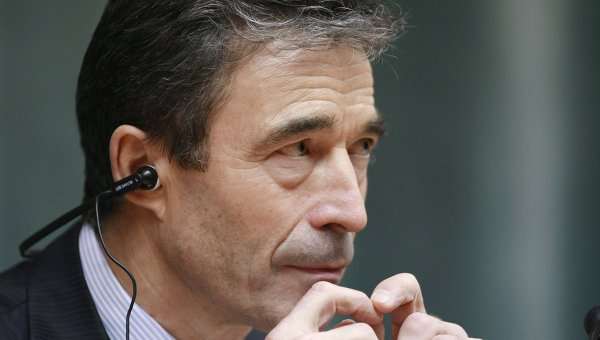 The 2020 Nagorno-Karabakh war demonstrated that Azerbaijan has a significant military advantage over Armenia, thanks to the weapons it has purchased from Russia, Turkey, and Israel. This fact was confirmed in September last year when Azerbaijan captured Armenian territory, including strategic positions in Jermuk, after only two days of renewed hostilities.
With peace talks deadlocked, there are clear warning signs that Azerbaijan believes it can achieve more through military means than through negotiations. The resumption of the attack on Armenia in the coming months cannot be ruled out.
Former NATO Secretary General Anders Fogh Rasmussen addressed this in an extensive "Project Syndicate" article.
"Since Russia is unable or unwilling to help, the European Union must play a significant role in maintaining peace and stability in the region. European Council President Charles Michel and French President Emmanuel Macron have acknowledged this and invested considerable political capital. After resuming hostilities in September, the EU sent a civilian mission to Armenia to monitor the border with Azerbaijan.
But there is still much to do. The EU mission, which is currently based only on the territory of Armenia, should be rapidly expanded to cover the entire length of the Armenian-Azerbaijani border. Of course, the EU's unarmed mission cannot stop military operations, but broadening its presence will put additional pressure on Azerbaijan to prefer negotiations to military confrontation," Rasmussen wrote.
According to the article, over the past year, the EU has established closer economic ties with Azerbaijan due to giving up Russian gas and oil. But EU leaders must clarify to Aliyev that he will not be allowed to act with impunity and that Europe's short-term commercial interests will not outweigh its values or long-term interests in maintaining peace and stability in the South Caucasus.
"If Azerbaijan continues to ignore its international obligations and the legally binding judgments of the international court, it will have to face political and economic consequences.
Armenia is a developing democracy in a highly complex neighborhood. With Russia's influence weakening, Europe should play a significant role in the region. It is in everyone's interest to act now to prevent another severe conflict or even ethnic cleansing," the former NATO Secretary General wrote in his article.
Follow us on Telegram
Similar materials