Sunday, 11 June 2023
USD383.31
EUR409.08
RUB4.55
Vahan Kerobyan received the representatives of the largest Austrian company Tamak Holding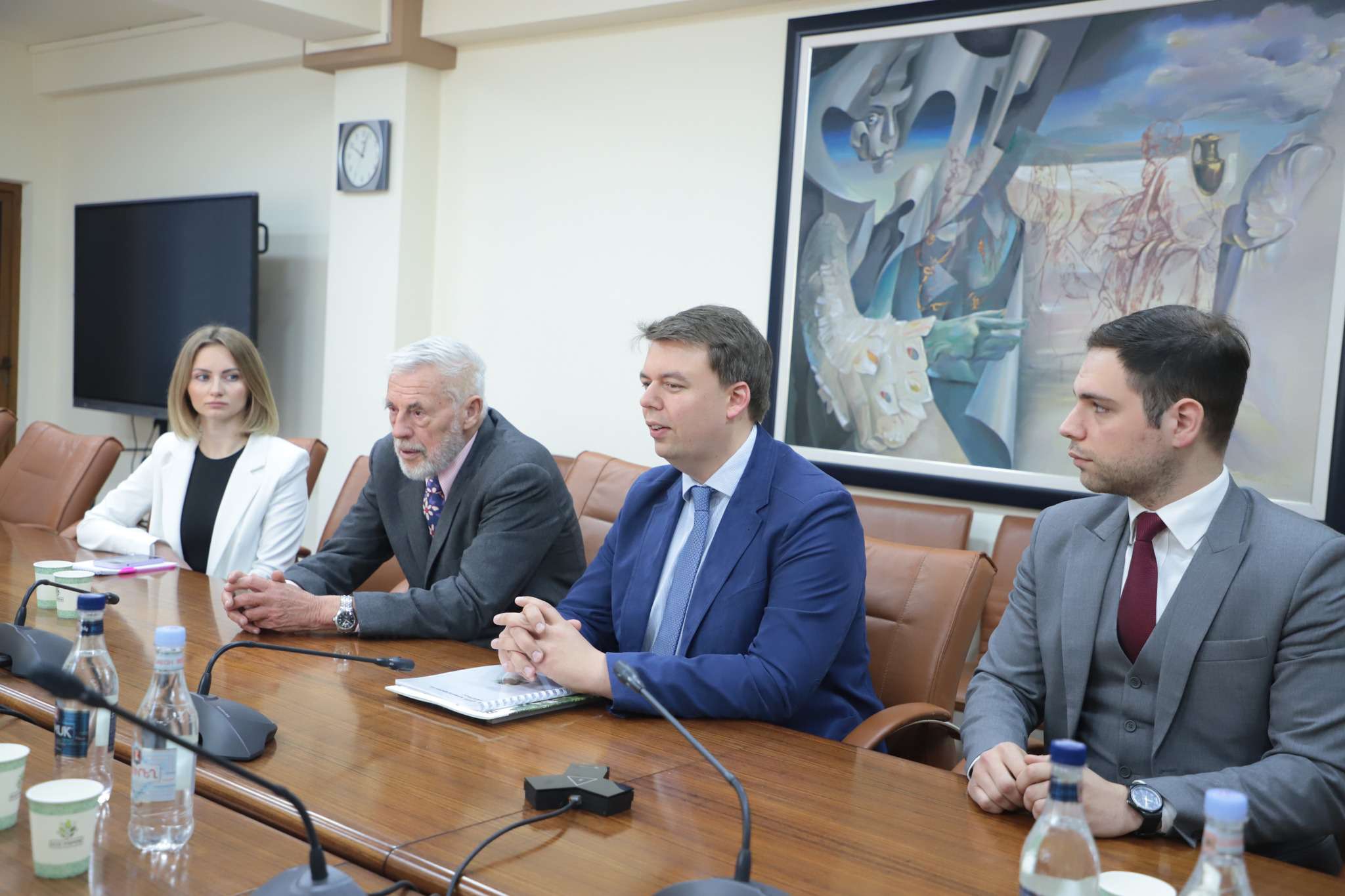 On March 22, Minister Vahan Kerobyan received the representatives of the largest Austrian company Tamak Holding.
During the meeting, the guests presented the activities of the company. In particular, it was noted that it is engaged in producing prefabricated houses, cement chipboards, and other building materials.
The company is interested in investing in construction and tourism in Armenia.
Vahan Kerobyan presented the programs implemented by the Government, which are aimed at developing these two areas, noting that the Armenian Government has significantly increased the tourism development budget in 2023, increasing it from 200 million AMD to 1 billion.
The Minister also added that the RA Government is also implementing the modernization measure of the economy, within the framework of which most of the financial expenses are subsidized, such as loans or leasing interest.
The need to exchange experience in these two areas was also mentioned.
Follow us on Telegram
Similar materials