Sunday, 11 June 2023
USD383.31
EUR409.08
RUB4.55
Political consultations between the Ministries of Foreign Affairs of Armenia and Iran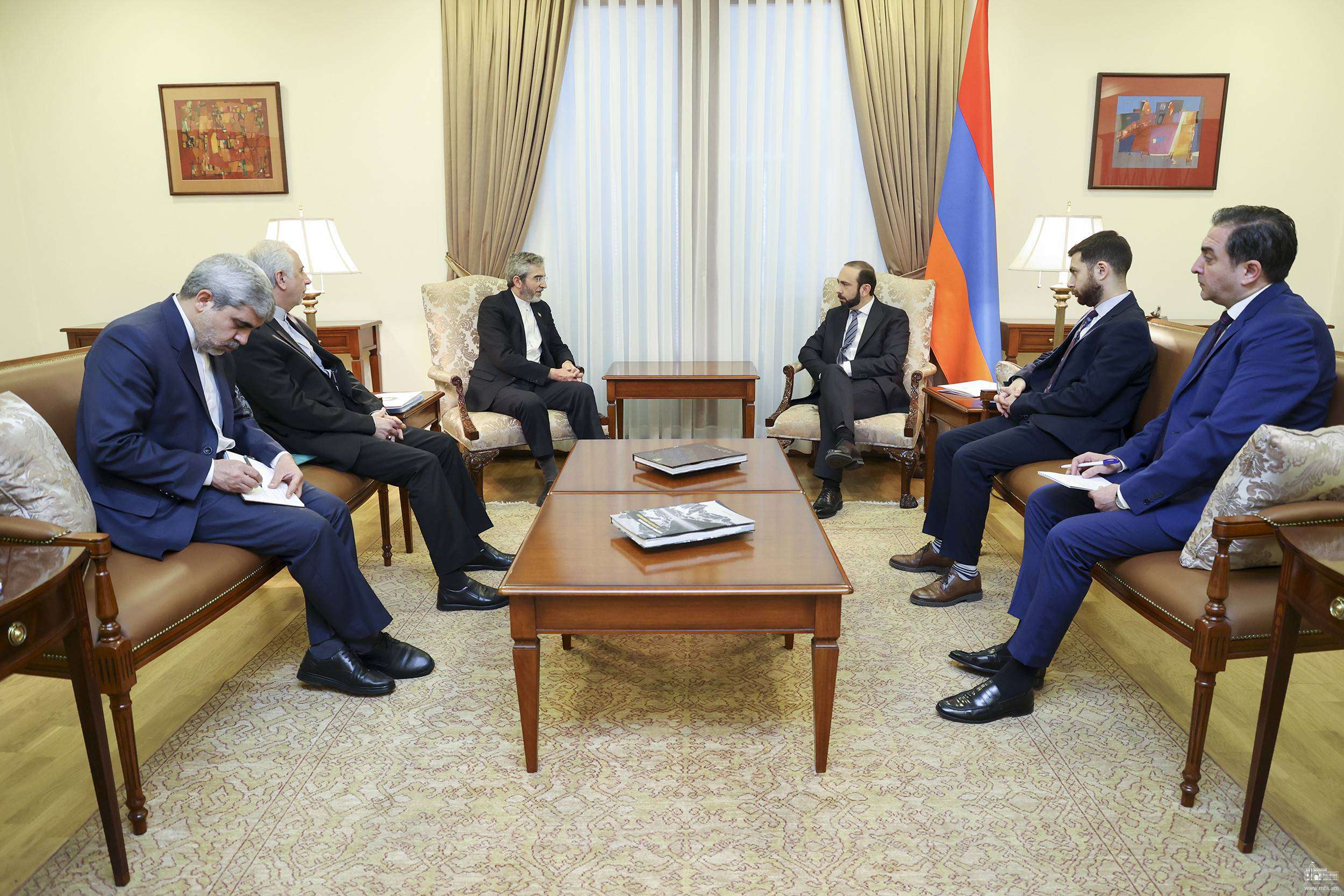 On March 22, regular political consultations between the Ministries of Foreign Affairs of the Republic of Armenia and the Islamic Republic of Iran were held in Yerevan under the leadership of Deputy Foreign Minister of the Republic of Armenia Vahan Kostanyan and Deputy Foreign Minister of the Republic of Iran Ali Bagheri Kani.
The interlocutors discussed a wide range of issues of the Armenian-Iranian bilateral political agenda, emphasized with satisfaction the high level of political dialogue, and referred to problems of political, trade-economic, regional security, and cooperation between Armenia and Iran on multilateral platforms. Thoughts were exchanged on several cases of regional and international agendas of mutual interest.
Vahan Kostanyan presented to his interlocutor the situation created in the region due to Azerbaijan's aggression towards Armenia and Nagorno-Karabakh, as well as the 2022—details of the humanitarian crisis in Nagorno-Karabakh due to the blocking of the Lachin Corridor since December. The deputy minister also emphasized that the illegal actions, bellicose rhetoric, and overzealous attitude of the leadership of Azerbaijan are seriously undermining efforts to achieve peace and stability in the South Caucasus.
The deepening and strengthening of spiritual and cultural ties between the two countries were emphasized on both sides. In this regard, the deputy minister presented to his Iranian counterpart Azerbaijan's baseless attempts to manipulate the religious factor on various platforms artificially.
At the end of the consultations, Ali Bagheri Kani was received by RA Minister of Foreign Affairs Ararat Mirzoyan. Both sides expressed satisfaction with the high level of political dialogue between Armenia and Iran, emphasizing the regular holding of political consultations in this context. Several issues related to the bilateral agenda were on the agenda of the meeting, and the latest developments in the security situation in the region were discussed.
Follow us on Telegram
Similar materials