Saturday, 10 June 2023
USD383.31
EUR409.08
RUB4.55
Nikol Pashinyan had a telephone conversation with US Secretary of State Anthony Blinken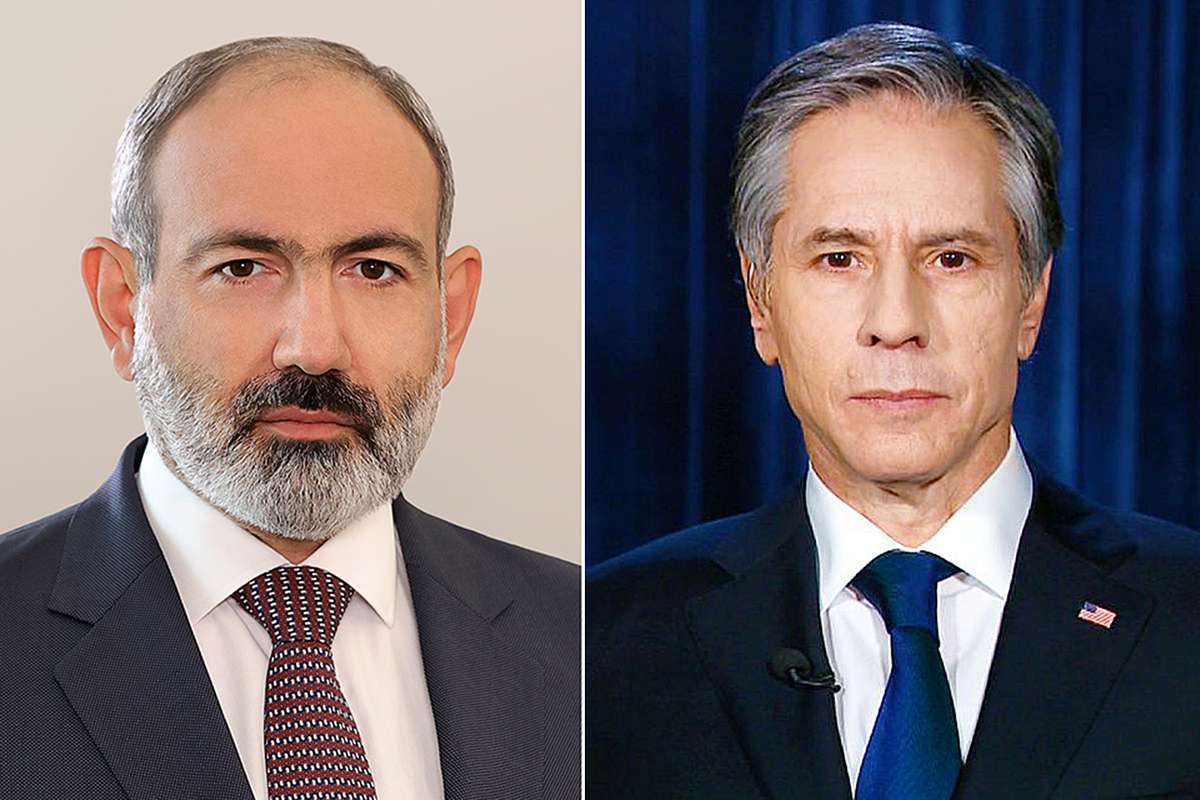 Prime Minister Nikol Pashinyan spoke with Anthony Blinken, Secretary of State of the United States of America.
The interlocutors discussed issues related to the humanitarian crisis caused by Azerbaijan's illegal blockade of the Lachin Corridor.
Nikol Pashinyan and Anthony Blinken exchanged thoughts on the perspectives of regulating Armenia-Azerbaijan relations and opening communication channels in the region. The US Secretary of State immediately reiterated his call to reopen the Lachin Corridor and emphasized that the US is ready to continue supporting the abovementioned processes.
During the telephone conversation, Prime Minister Pashinyan expressed his concern regarding Azerbaijan's recently increasing aggressive rhetoric.
Follow us on Telegram
Similar materials