Saturday, 10 June 2023
USD383.31
EUR409.08
RUB4.55
Lavrov and Mirzoyan emphasized the imperative of fulfilling the obligations assumed by the tripartite declarations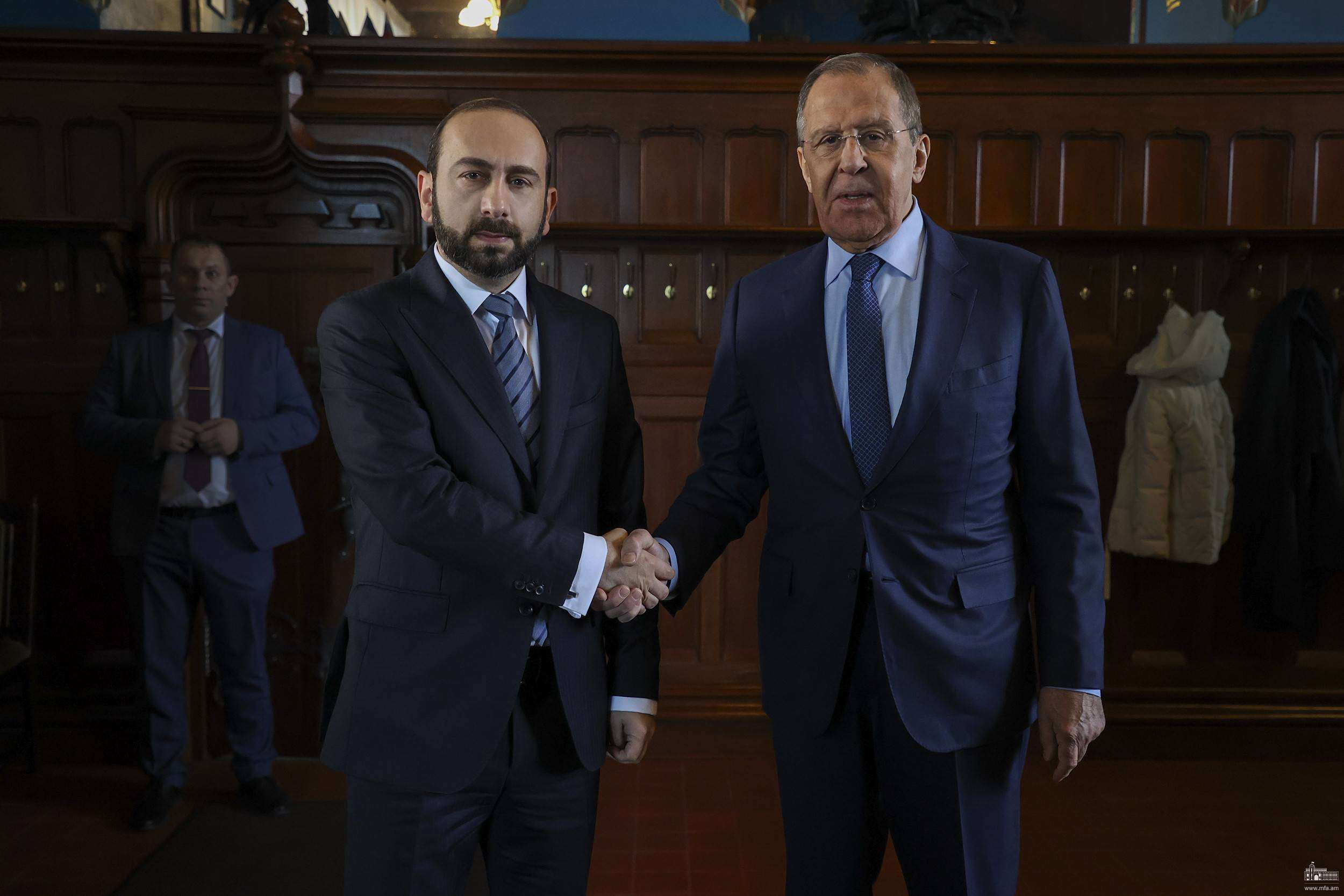 On March 20, RA Foreign Minister Ararat Mirzoyan met with Russian Foreign Minister Sergey Lavrov in Moscow. The meeting started with a private conversation, then continued with the participation of two orders in an expanded format.
The heads of the foreign political departments of Armenia and Russia discussed various agenda issues of Armenian-Russian alliance relations and political dialogue. I've referred to cases of cooperation within international organizations. Problems of regional stability and security were also discussed.
Minister Mirzoyan emphasized that Azerbaijan's aggressive policy towards Nagorno-Karabakh and the sovereign territory of Armenia and the rhetoric at the highest level are aimed at aggravating the situation in the region and preparing the ground for new aggression. This provision emphasized the imperative of condemning these practices, excluding the use and threat of force and fulfilling all obligations assumed by the tripartite declarations.
Both sides emphasized the need to restore the Lachin Corridor regime in 2020, by the provisions of the November 9 announcement. The Minister of Foreign Affairs of the Republic of Armenia emphasized the need for the effective operation of the Russian peacekeeping forces in Nagorno Karabakh in preventing provocations from the Azerbaijani side, maintaining the ceasefire regime in the area of responsibility of the peacekeepers and ensuring security in Nagorno Karabakh.
Ararat Mirzoyan highlighted the need to launch the relevant international instruments and send a global fact-finding mission to Nagorno Karabakh to prevent Azerbaijan's policy of ethnic cleansing in Nagorno-Karabakh.
I've referred to the latest developments in normalizing relations between Armenia and Azerbaijan. Following the meeting results, Armenian Foreign Minister Ararat Mirzoyan and Russian Foreign Minister Sergey Lavrov held a joint press conference.
Follow us on Telegram
Similar materials