Thursday, 30 March 2023
USD385.56
EUR413.50
RUB4.86
It is important to involve the UN Office for Refugees in ensuring the return of displaced persons in Nagorno-Karabakh; MFA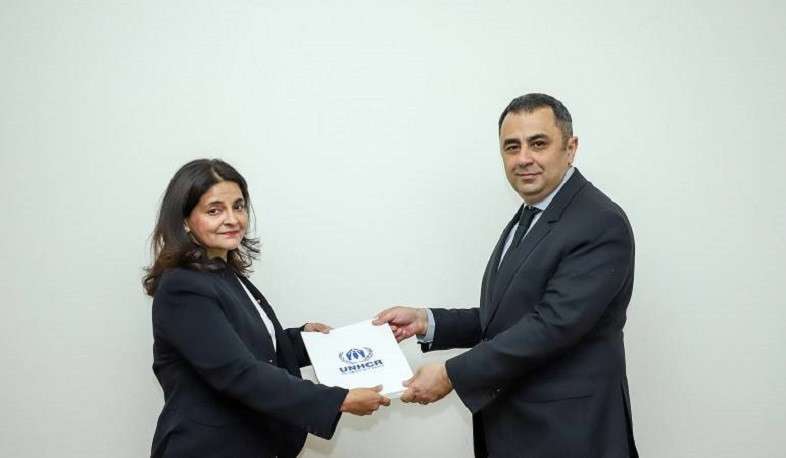 On March 17, the newly appointed head of the Armenian office of the UN High Commissioner for Refugees, Kavita Belani, handed over the letter of accreditation to RA Deputy Foreign Minister Vahe Gevorgyan.
Vahe Gevorgyan congratulated Ms. Belani on her appointment and expressed confidence that her leadership would further strengthen cooperation with the office.
The interlocutors touched upon the latest developments in the region, as well as the priorities of the Republic of Armenia in the issues of refugees, internally displaced persons, migration, and other matters related to the sphere.
RA Deputy Foreign Minister highlighted the involvement of the Office of the United Nations High Commissioner for Refugees in ensuring the return of displaced Armenians in Nagorno-Karabakh in 2020, according to the tripartite statement of November 9.
Follow us on Telegram
Similar materials