Sunday, 2 April 2023
USD385.81
EUR414.61
RUB4.82
"Armenia does not want to burn bridges with Moscow," David Stepanyan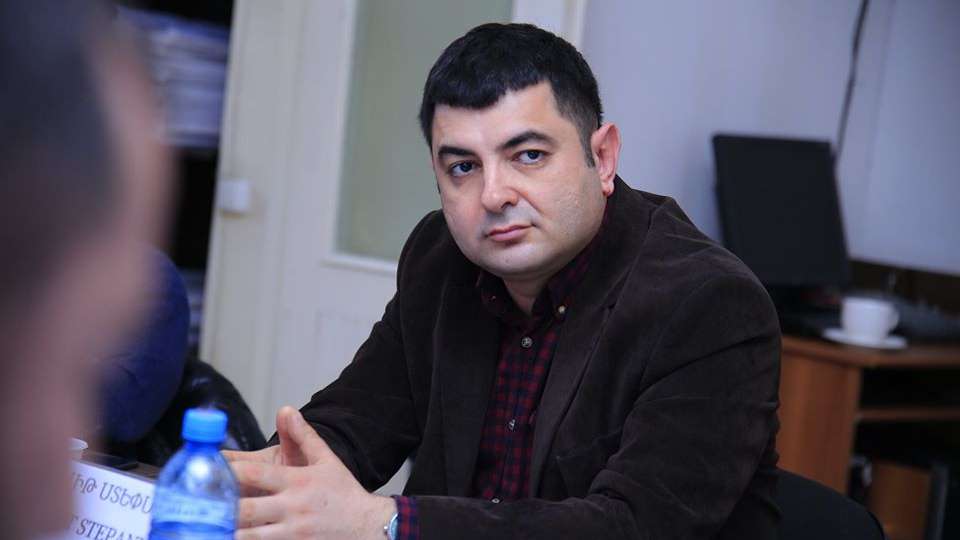 The interlocutor of Radar Armenia is political scientist Davit Stepanyan.
- At the press conference yesterday, the RA Prime Minister, referring to security issues, mentioned a high probability of escalation on the Armenian-Azerbaijani border and the contact line of NK. Later he was also reported about the violation of the ceasefire regime. How will you interpret it?
- What the Prime Minister said regarding the escalation and, in general, the recent ceasefire regime violations speak of one thing: Aliyev is trying to continue the policy of pressure on Armenia. Aliyev is trying to achieve the capitulation of Armenia, which he still needs to accomplish with the November 9 piece of paper signed after the war. And the statement made by the Prime Minister shows that Armenia has no illusions about that policy, and we are ready for those scenarios. It remains to express hope that geopolitical realities will allow us to avoid this escalation.
- At this press conference, the issue of introducing international mechanisms was also highlighted. What tools can we talk about? In which case will the international actors' interests in relations with Azerbaijan also restrain that country?
- The international mechanisms in the case of Artsakh should be the same as in Armenia. It will be a limited monitoring mission and an EU flag. If we can achieve that goal, the probability of war and ethnic cleansing in Artsakh will decrease several times. And it can become a reality in the case of our consistent work, and, first of all, a clear complex message should be sent from Artsakh to the world at the level of the people, the public, the National Assembly, the president, in which it will be clearly stated that the Armenians of Artsakh are in danger of destruction today. If the international community does not want the upheaval of the 20th century to be repeated in the 21st century, this time, in Artsakh, it should take that step. And in that matter, shared interests with Azerbaijan should be pushed to the second plan.
- Regarding the peace treaty, it was said that the response of the Azerbaijani side to the Armenian proposals was received. Although Armenia wants to conclude quickly, can we consider that the leader of Azerbaijan also spoke about it yesterday?
- The peace agreement can be concluded in one case when Aliyev renounces his maximalism. At the moment, I don't see any grounds because Aliyev wants everything and now, more precisely, within this one year. He gave us one year, and this ultimate tone speaks of Aliyev's haste. It should be understood that the international situation, and the geopolitical situation around Armenia and Azerbaijan, can change dramatically again. No one knows which side will change, considering that there are severe risks around Iran today. The only way is for Azerbaijan to abandon its maximalism, for which there are no grounds today. It is not easy to wait for the signing of a peace treaty shortly against the background of this international situation.
- Aliyev also announced that Armenia should take advantage of the chance during this period. What does this mean?
- Aliyev's statement means only one thing. He rushes and tries to force us to capitulate. On November 9, Armenia did not comply, it suffered a significant defeat, but it was not a capitulation. Now Aliyev is trying to achieve it and is in a hurry. He also understands well that today's situation is not static and can change at any moment, and it is changing. We must do everything not to give in to that pressure, not to give way and continue to stand on our positions, that is, the 29,800 square kilometers and the security of the people of Artsakh, the opportunity for these people to continue living in the country themselves.
- It was mentioned that Ararat Mirzoyan's visit to Moscow would take place shortly. What does this visit mean? What are your expectations?
- Ararat Mirzoyan's visit to Moscow means that Armenia wants to burn only some bridges with Moscow. It will be the right step in this situation because we cannot afford such luxury today, considering that Russia is still doing large-scale work and has excellent opportunities. So, this is a step towards Moscow, and I hope that our leadership will not regret this step and will not have dire consequences for us because I do not have any reasonable and positive expectations from Russia.
Hayk Magoyan
Follow us on Telegram
Similar materials