Sunday, 2 April 2023
USD385.81
EUR414.61
RUB4.82
"The most important thing is not the institution of the guarantor, but the institution of guarantees," Nikol Pashinyan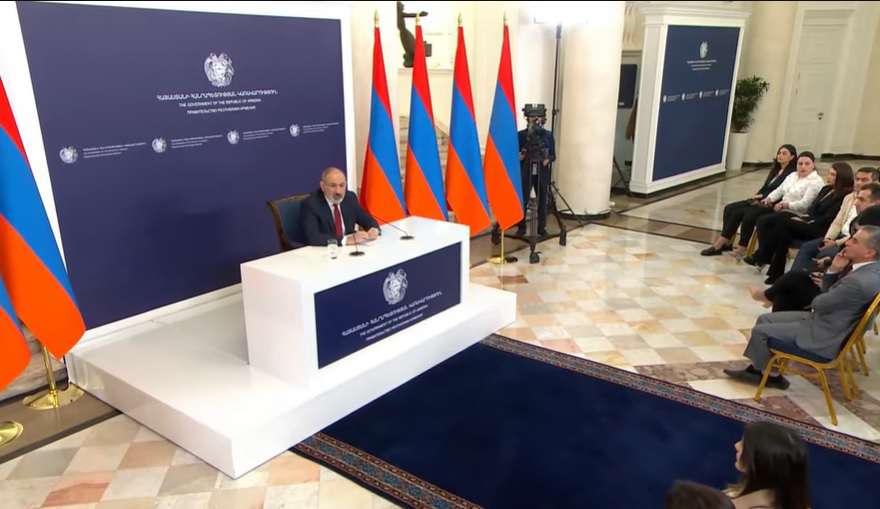 "We say that we need guarantors, referring to states, international organizations, international mechanisms," RA Prime Minister Nikol Pashinyan said in response to Radar Armenia's question.
We were interested in Nikol Pashinyan, "Armenia has stated several times that the guarantor institution is an essential component of the effectiveness of the Armenian-Azerbaijani peace treaty. Can you tell us what kind of consultations were held on this issue, which we consider a possible guarantor, and what is the position of Russia and the West on this issue?
In response, the Prime Minister said: "In the negotiation process, one should not rule out a situation when a proposal will be made, which will solve the substantive issue while being different in form. Now there are various mechanisms, including guarantees. Therefore, there must be guarantees for the implementation of this contract. It can be the guarantors, other mechanisms, but the most important thing for us is not the institution of the guarantor, but the institution of guarantees."
Referring to the position of Russia and the West, he said. "We say that we need guarantees that the contract and agreements will be fulfilled. Can there be someone who says: no, let them not be done, sign, what is important if they are done or not? Such a thing cannot happen. Another thing is that there are different views and opinions about it."
Follow us on Telegram
Similar materials