Thursday, 30 March 2023
USD385.56
EUR413.50
RUB4.86
Araik Harutyunyan received the Director of the International Committee of the Francophonie Games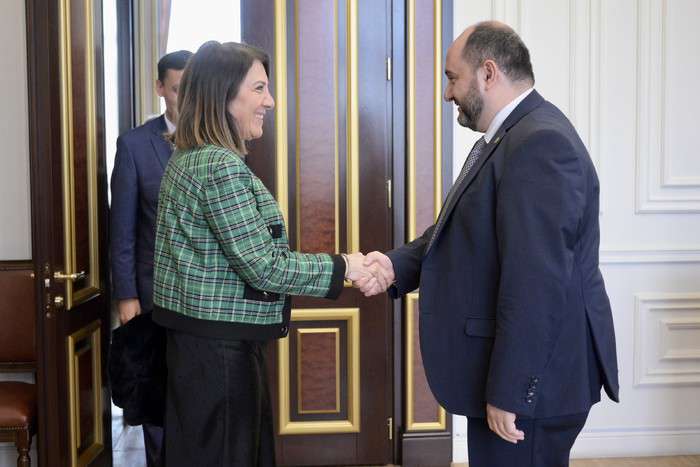 Head of the Prime Minister's Office Araik Harutyunyan received Zeina Mina, director of the International Francophonie Games Committee.
The head of the Prime Minister's office highlighted the cooperation between Armenia and the International Organization of Francophonie and its continuous development.
The interlocutors referred to the cooperation agenda and considered Armenia's four-year presidency of the International Organization of La Francophonie effective within that framework.
Zeina Mina asked Araik Harutyunyan to convey the warm greetings of the General Secretary of La Francophonie to the RA Prime Minister, as well as to express the satisfaction of FMC in 2027. she was scheduled in connection with Armenia's interest in hosting the 10th Jubilee International Games of La Francophonie.
At the meeting, ideas were talked about maybe submitting a relevant application. In this context, I referred to Armenia's accumulated experience holding international sports and cultural events. It was noted that the existing positive experience could be best used in organizing the Francophonie Games.
Follow us on Telegram
Similar materials