Thursday, 30 March 2023
USD385.56
EUR413.50
RUB4.86
"The fight against corruption is the brand of this government," minister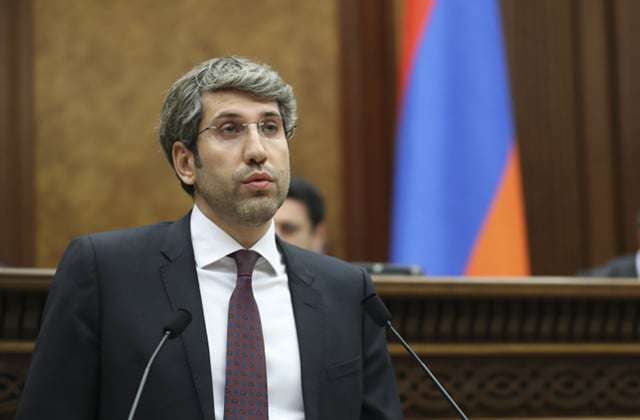 RA Minister of Justice Grigor Minasyan stated that the procedure of embezzlement during the pandemic proves that there are no embezzlements for this government.
In a briefing with journalists, he said, "This is exactly the fight against corruption, where government officials have no guarantees. With such criminal proceedings, the entire state system understands that it is an unrelenting fight against corruption, and there are no private ones. Committed a crime, he will be punished. The fight against corruption is the brand of this government."
Grigor Minasyan also addressed the criticisms of the former Minister of Health, Deputy of CP faction Arsen Torosyan regarding the criminal proceedings, "I believe that one of the important pillars of the establishment of the state is the competition itself, the guarantee of free expression, and it is normal that a person has his positions, it is normal if he expresses his position, it will help us. I read Mr. Torosyan's statements. He questioned whether those orders were issued during his time and even said he should be involved in the case. As for why Torosyan was not interrogated, I can't say because each investigator decides for himself who to interrogate in the scope of the case."
Follow us on Telegram
Similar materials