Saturday, 25 March 2023
USD385.17
EUR411.17
RUB4.86
The newly appointed US ambassador visited Syunik Marz for the first time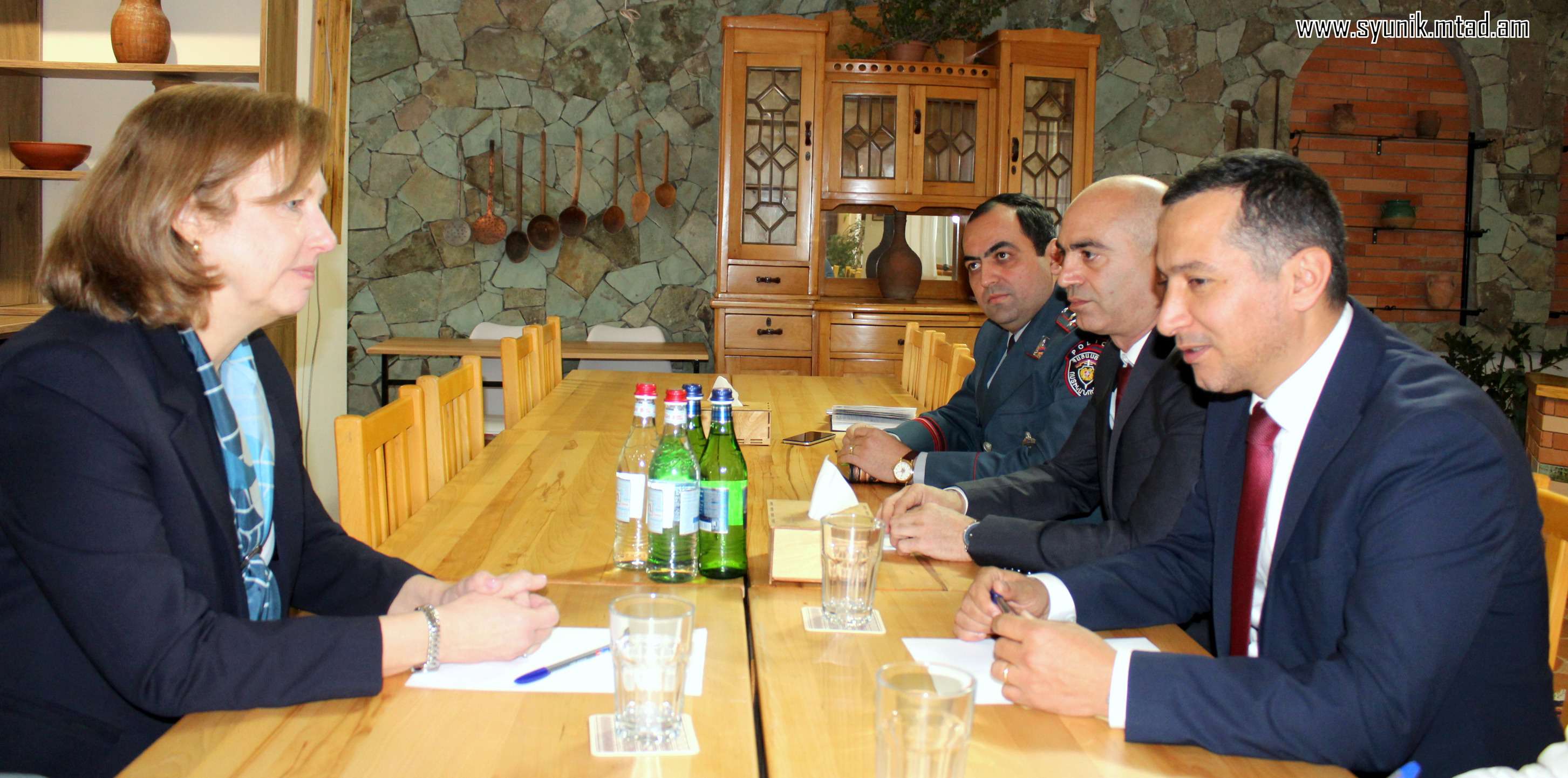 On March 9, the governor of Syunik, Robert Ghukasyan, met in Goris the newly appointed US ambassador to Armenia, Christina Quinn, who visited Syunik for the first time.
The governor congratulated her on the start of diplomatic service in Armenia. He thanked her for visiting Syunik in these difficult days, noting that it is essential for the region's population.
The ambassador thanked R. Ghukasyan for joining her during his visit to Berdzor Corridor the previous day. Kristina Kvien also said that it was very useful for her to talk to ordinary citizens during her stay in Syunik, who told her about their feelings while living here after the war, and especially about their security concerns for the future after the September 2022 aggression.
During the meeting, Robert Ghukasyan presented the 44-day plan for 2022. the situation created in the region after the September wars answered Ambassador Kvien's questions.
The interlocutors also discussed topics related to Artsakh citizens resettled in Syunik, the problems of people living in the border settlements of the region after the war, and social, security, and economic issues that arose in this context.
The ambassador was interested in the further actions and plans of the regional government aimed at mitigating the negative socio-economic consequences in the new situation and increasing the resilience of the region. During the meeting, the projects implemented by the USAID in Syunik were also discussed.
Follow us on Telegram
Similar materials