Saturday, 25 March 2023
USD385.22
EUR411.28
RUB4.86
The Secretary of the Security Council met with the National Security Adviser of the Prime Minister of Greece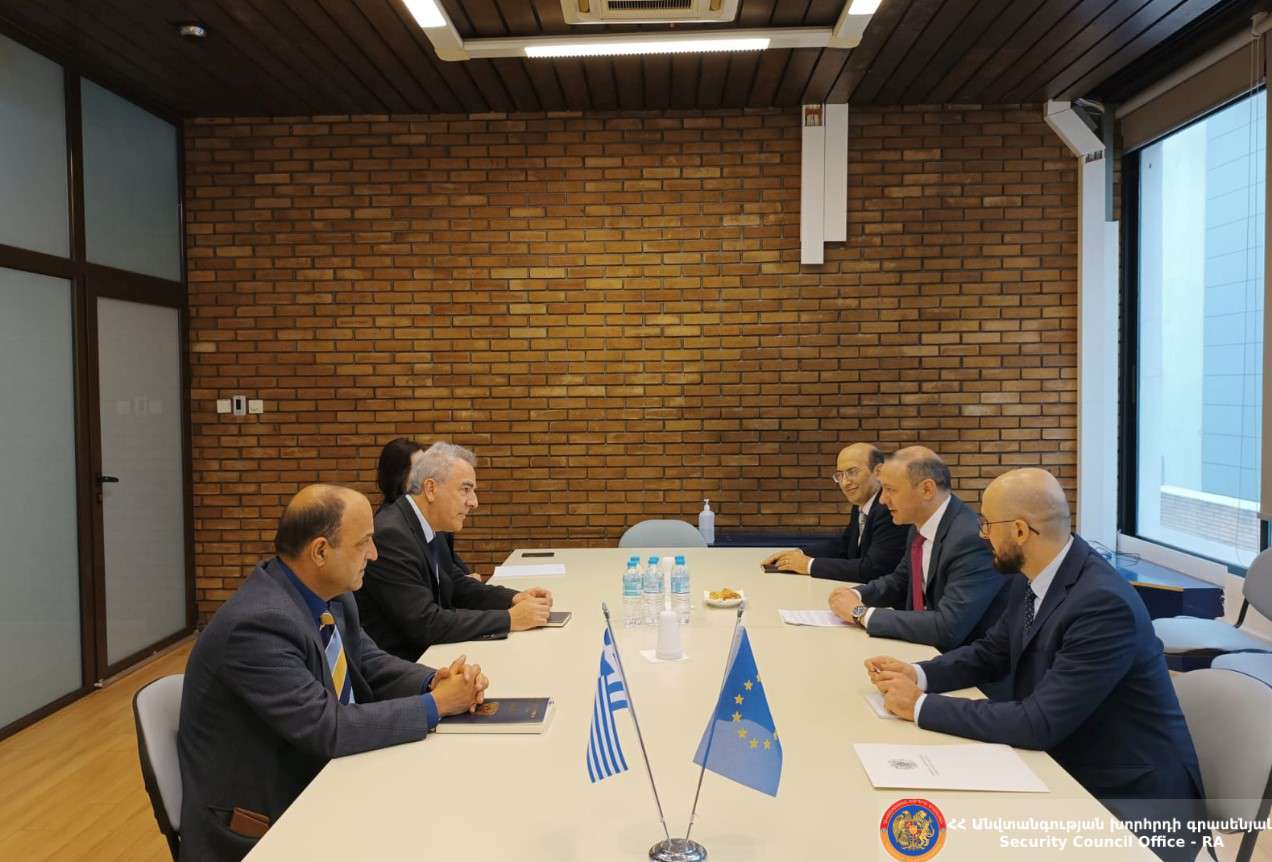 On March 9, within the framework of his working visit to Greece, Secretary of the Council of Ministers Armen Grigoryan met with the National Security Adviser of the Prime Minister of Greece, Thanos Dokos.
A. Grigoryan expressed his condolences to T. Dokos on the March 2 fatal train disaster in Greece.
Secretary Grigoryan presented to the interlocutor the humanitarian crisis created in Nagorno-Karabakh due to Azerbaijan's illegal blocking of the Lachin Corridor and the challenges of RA's foreign policy. In the above context, A. Grigoryan emphasized the need to immediately send an international fact-finding mission to Nagorno-Karabakh and Lachin Corridor.
During the meeting, the parties discussed several issues related to regional and international security and stability.
The interlocutors emphasized with satisfaction the high level of Armenian-Greek bilateral cooperation.
Follow us on Telegram
Similar materials