Saturday, 25 March 2023
USD385.17
EUR411.17
RUB4.86
Ararat Mirzoyan and the UAE Minister of State discussed regional and international security issues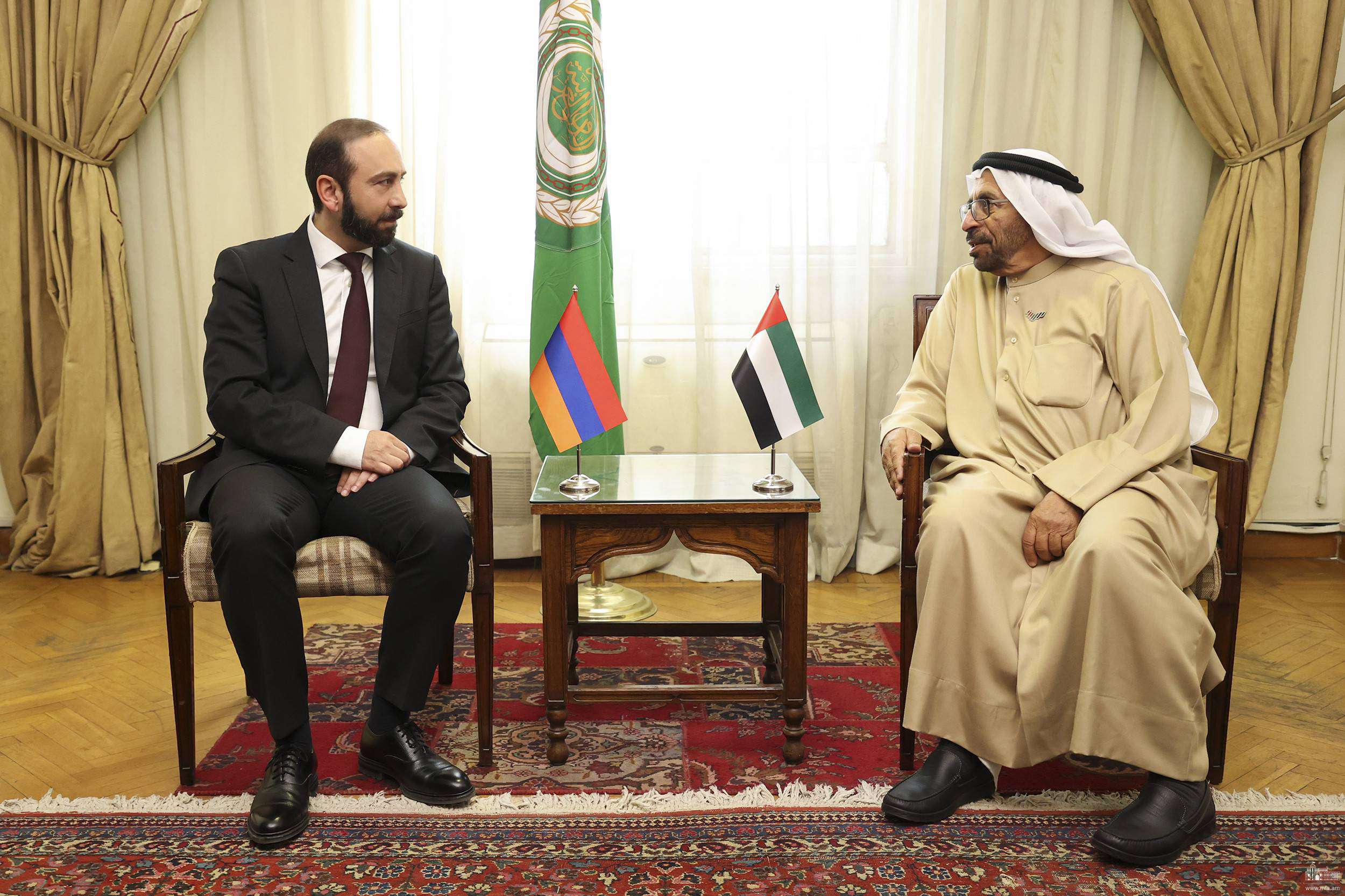 Within the framework of the ministerial session of the Council of the League of Arab States, RA Foreign Minister Ararat Mirzoyan met with the Minister of State of the United Arab Emirates, Khalifa Shaheen Almarar, on March 8 in Cairo.
The interlocutors referred to issues related to the Armenian-Emirati bilateral agenda, exchanged ideas on the prospects of expanding cooperation in various fields. The RA and UAE Foreign Ministers noted with satisfaction the expanding trade and economic ties between the two countries, the efficiency of regular direct flights, and the possibilities for further development of tourism and implementation of investment projects.
Regional and international security issues were also discussed.
Referring to the security situation in the South Caucasus, Ararat Mirzoyan emphasized that the Azerbaijani side challenges efforts to establish peace and stability in the region with its continuous provocations and extremist aspirations.
RA Foreign Minister presented to his colleague the humanitarian situation created in Nagorno-Karabakh as a result of the blocking of the Lachin Corridor and emphasized the need to unblock the corridor without preconditions. In this context, the implementation of the legally binding decision made by the International Court of Justice on February 22 regarding the application of urgent measures against Azerbaijan was emphasized.
In the context of interaction on international platforms, Minister Mirzoyan referred to Azerbaijan's manipulation of the religious factor, groundless attempts to undermine traditional warm relations between Armenia and the Armenian people and the Arab world, considering them unacceptable and expressing hope that the member states of the League of Arab States will oppose exclusively political and humanitarian measures on other international platforms. any further attempt to give a religious tone to the problems of nature.
Follow us on Telegram
Similar materials