Saturday, 25 March 2023
USD385.17
EUR411.17
RUB4.86
Foreign ministers of Armenia and Lebanon met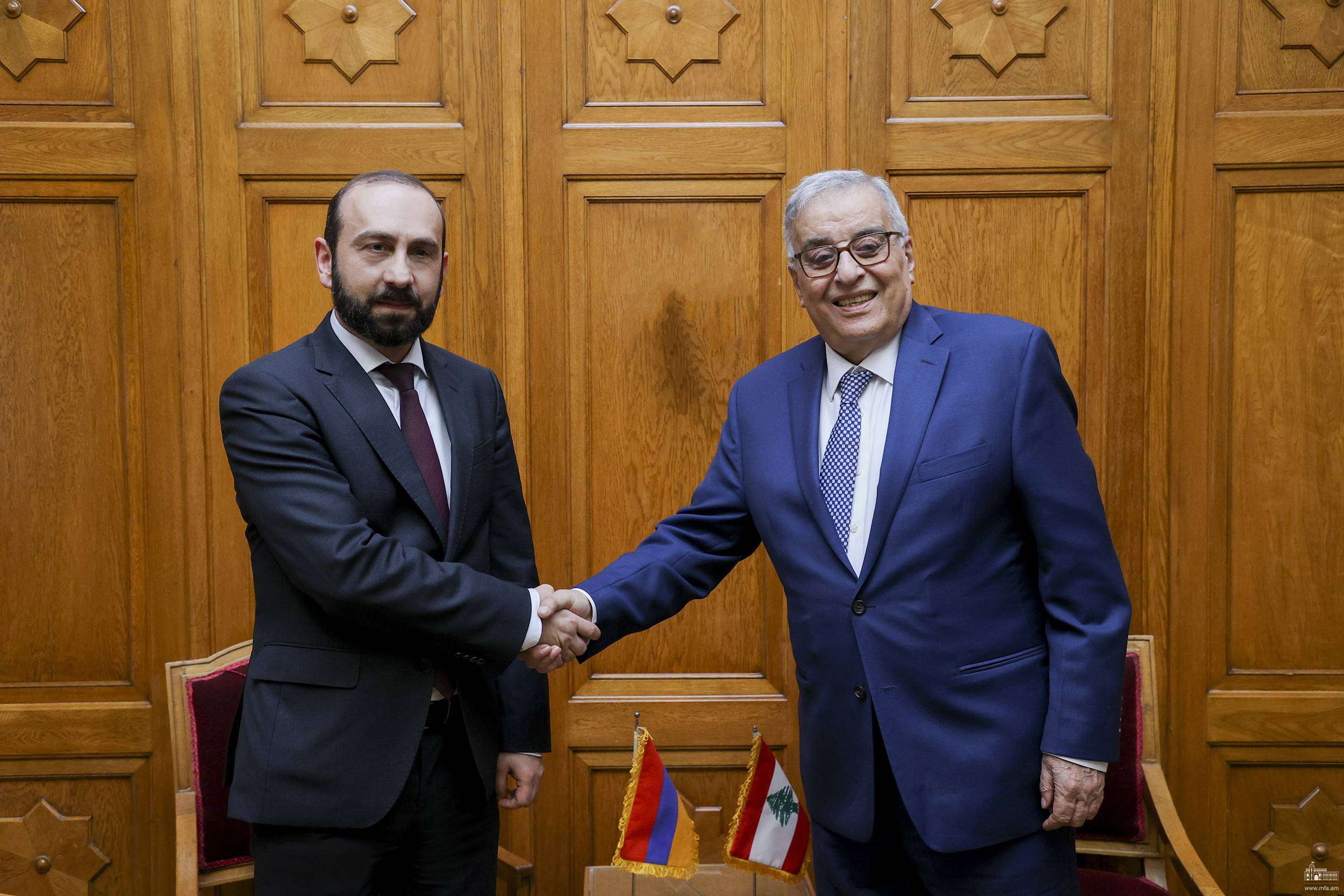 On March 8, RA Foreign Minister Ararat Mirzoyan met with Lebanese Foreign Minister Abdallah Bou Habib in Cairo within the framework of the ministerial session of the AL Council.
The interlocutors noted with satisfaction that the Armenian-Lebanese relations are based on shared history, old friendship, and cultural commonalities, also emphasizing the contribution of the Armenian community to the social and political life of Lebanon. In the modern period, the relations between the two states were also marked by mutually beneficial cooperation in bilateral and multilateral formats.
The Foreign Ministers expressed readiness to continue joint efforts to implement new initiatives in education, science, culture, and other fields.
Regional security and stability issues were also on the agenda of the meeting.
In the context of the security situation in the South Caucasus and the existing challenges, Minister Mirzoyan considered the speculations of the religious factor by Azerbaijan unacceptable, as well as the groundless attempts to disrupt the traditionally warm relations between Armenia and the Armenian people and the Arab world.
Referring to the humanitarian crisis created in Nagorno-Karabakh due to Azerbaijan's illegal blocking of the Lachin Corridor, Ararat Mirzoyan emphasized the imperative of implementing the decision made by the International Court of Justice on February 22 regarding the application of urgent measures against Azerbaijan.
Follow us on Telegram
Similar materials