Wednesday, 29 November 2023
USD399.31
EUR433.89
RUB4.42
Mirzoyan considered Azerbaijan's attempts to undermine the cooperation of Armenia with Arab countries as unacceptable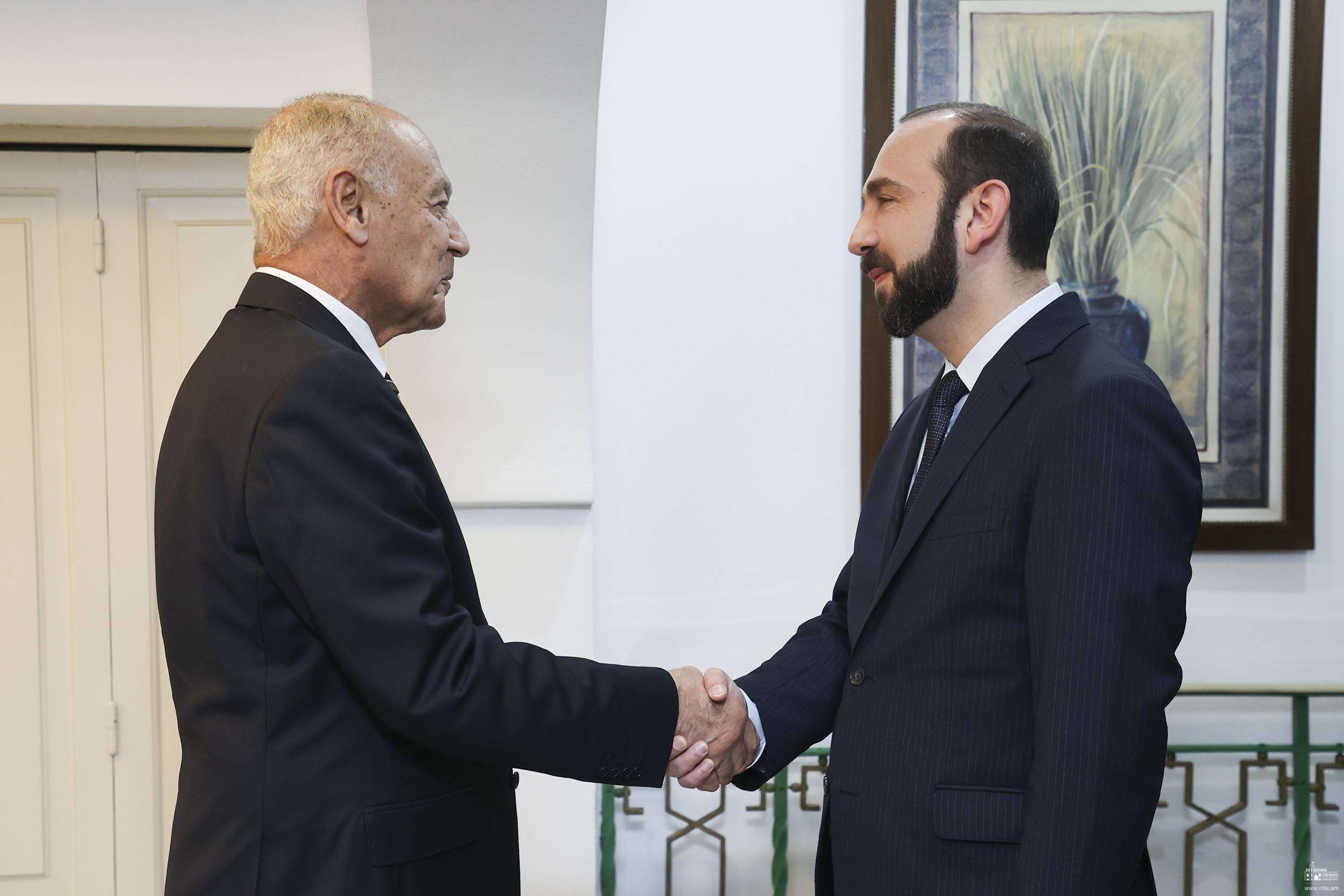 On March 7, RA Foreign Minister Ararat Mirzoyan, who is in Cairo on a working visit, met with Ahmed Aboul Gheit, Secretary General of the League of Arab States. The interlocutors emphasized that the relations between the Armenian and Arab peoples are based on centuries-old friendship and mutual respect. This context also mentioned the role of the Armenian communities in the Arab countries.
It was noted with satisfaction on both sides that the Armenian presence in the countries of the Arab world is the best example of the coexistence of Christian and Muslim peoples. In this regard, Minister Mirzoyan considered unacceptable the groundless attempts of Azerbaijan to artificially manipulate the religious factor on various platforms to undermine the traditional foundations of RA's interaction with the countries of the Arab world.
Regular contacts and political dialogue on the platform of the League of Arab States and with member states were highlighted. Several issues related to regional and international security and stability were discussed during the meeting.
RA Foreign Minister presented to his interlocutor the situation created in the region due to Nagorno-Karabakh and Azerbaijan's aggression towards Armenia and the details of the humanitarian crisis in Nagorno-Karabakh as a result of the blocking of the Lachin Corridor from December 2022.
Follow us on Telegram
Similar materials