Saturday, 25 March 2023
USD385.22
EUR411.28
RUB4.86
During the meeting with Roquefo, the Prime Minister described the actions of the Azerbaijani subversive group as terrorism.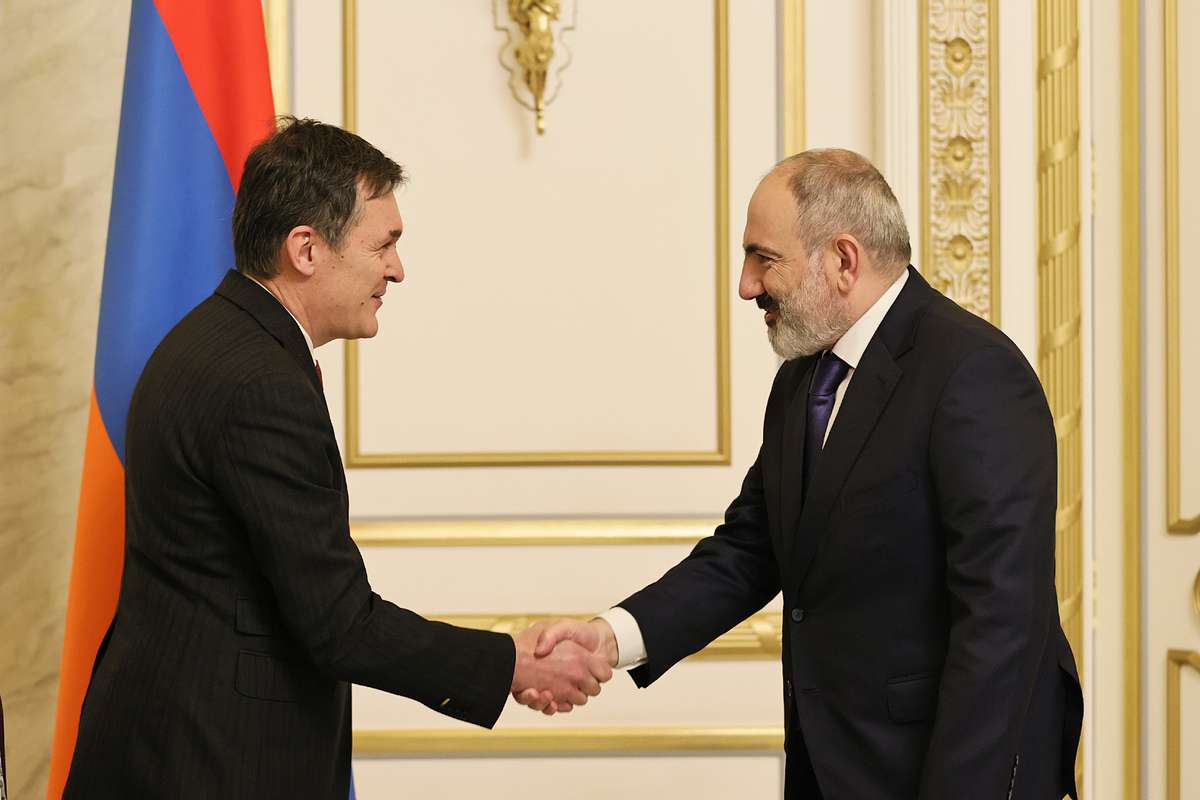 Prime Minister Nikol Pashinyan received the French Co-Chair of the OSCE Minsk Group, Brice Roquefeuil.
The prime minister drew the attention of the French co-chairman to the fact of the sabotage attack carried out by the Azerbaijani armed forces in Nagorno Karabakh on March 5, as a result of which three officers of the passport and visa department of the Nagorno Karabakh Ministry of Internal Affairs were killed and one was injured.
Nikol Pashinyan emphasized that the actions of the Azerbaijani subversive group cannot be described as anything other than terrorism and added that parallel to the actions aimed at blocking the Lachin Corridor and creating a humanitarian disaster in Nagorno-Karabakh for almost three months, Azerbaijan continued the actions of terrorizing the Armenian population of Artsakh - ethnic cleansing, With the ultimate goal of accomplishing.
Both sides emphasized the need for Azerbaijan to immediately implement the International Court of Justice's decision on unblocking the Lachin Corridor. At the same time, the Prime Minister added that, under the existing conditions, sending an international fact-finding team to the Lachin Corridor and Nagorno Karabakh becomes a vital necessity.
Issues related to normalizing relations between Armenia and Azerbaijan and the Nagorno-Karabakh problem were also discussed. At the same time, the importance of the EU civilian mission in Armenia was emphasized, which will contribute to stability and peace in the region.
Follow us on Telegram
Similar materials