Saturday, 25 March 2023
USD385.17
EUR411.17
RUB4.86
The French co-chair of the OSCE Minsk Group is in Armenia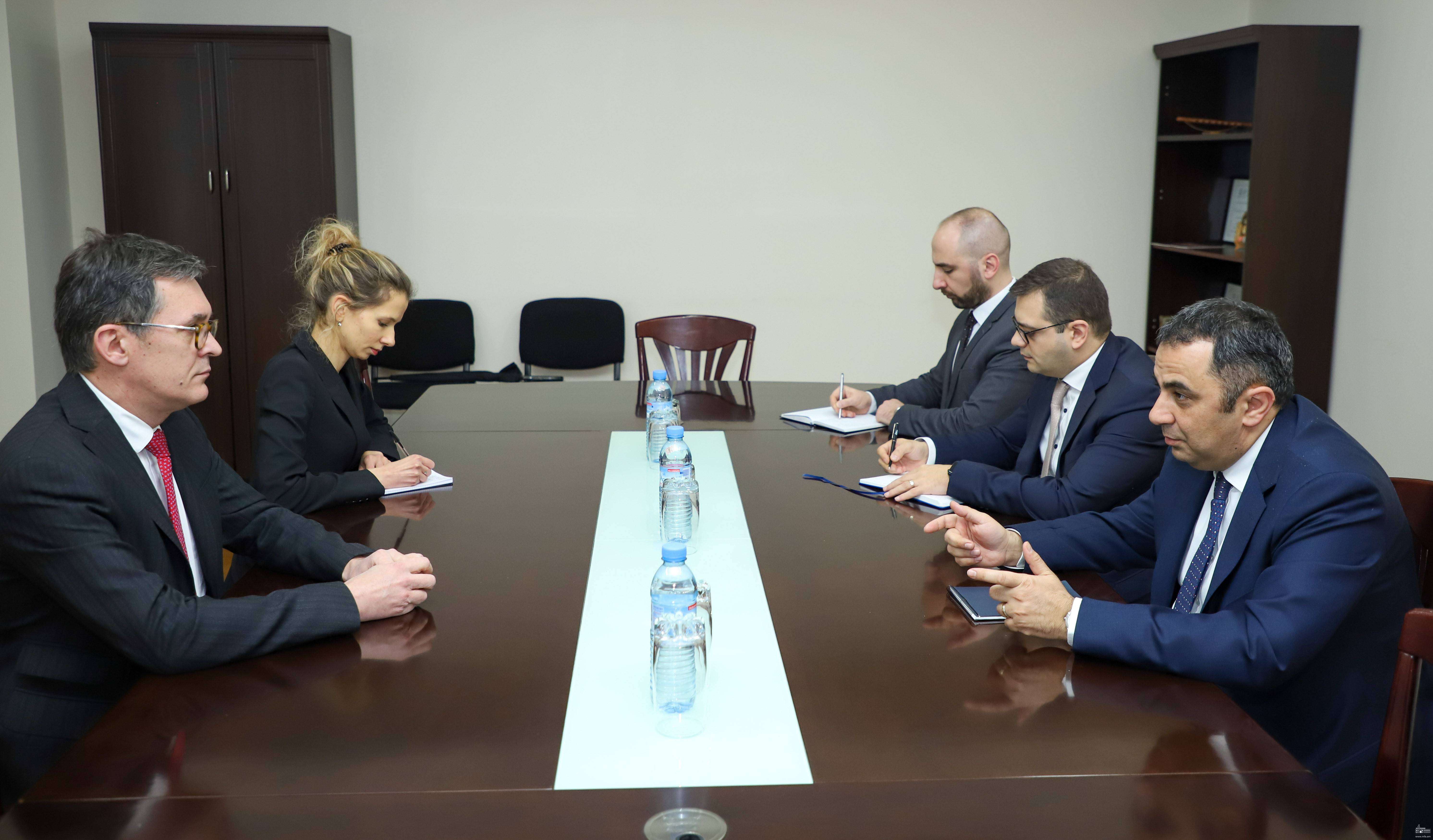 On March 6, RA Deputy Foreign Minister Vahe Gevorgyan received OSCE Minsk Group French Co-Chairman Brice Roquefeuil.
Regional security and stability issues were discussed during the meeting.
The parties exchanged ideas on the latest developments in regulating Armenia-Azerbaijan relations.
Reference was made to the situation in Nagorno-Karabakh due to Azerbaijan's illegal blocking of the Lachin Corridor. In this context, the implementation of the decision of the International Court of Justice to apply an urgent measure to Azerbaijan was highlighted. The Deputy Minister of Foreign Affairs emphasized the need to send an international fact-finding group to the Lachin Corridor and Nagorno-Karabakh.
Vahe Gevorgyan also presented to the interlocutor the details of the sabotage attack carried out by Azerbaijan on March 5 in Nagorno-Karabakh.
Follow us on Telegram
Similar materials