Saturday, 25 March 2023
USD385.22
EUR411.28
RUB4.86
It will be possible to operate the 2nd power unit of the NPP safely until 2036. Nikol Pashinyan visited the nuclear power plant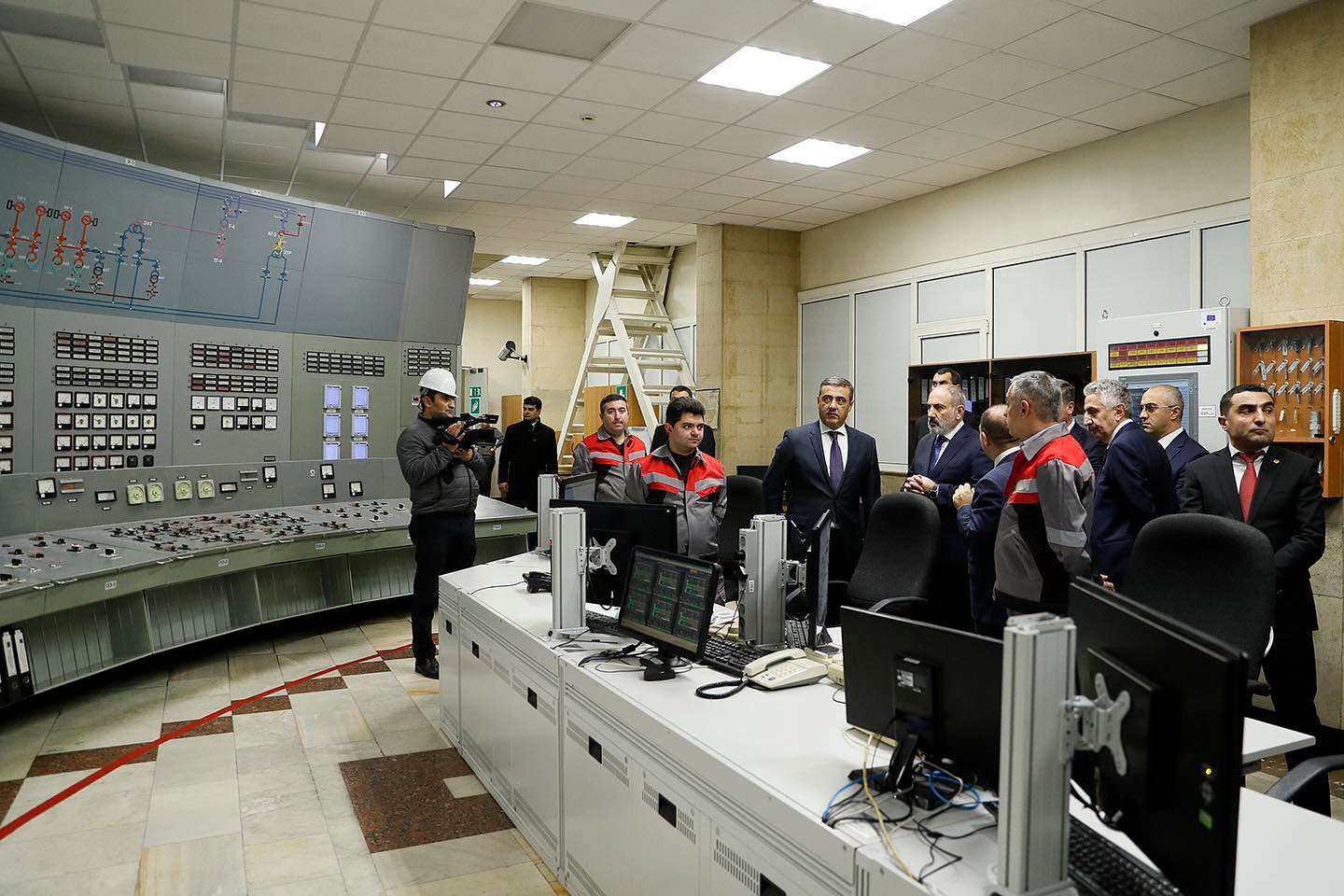 Prime Minister Nikol Pashinyan visited the "Armenian Nuclear Power Plant" CJSC for the construction of the facility in 2022. to get acquainted with the activity report.
Deputy Prime Ministers Mher Grigoryan and Tigran Khachatryan, Minister of Territorial Administration and Infrastructures Gnel Sanosyan, Head of the State Control Service Romanos Petrosyan, Deputy Chief of Staff of the Prime Minister Bagrat Badalyan, Deputy Minister of Finance Vahan Sirunyan, Deputy Minister of Nuclear Safety and Energy Hakob Vardanyan, First Chairman of the Nuclear Safety Regulatory Committee participated in the consultation. Deputy Khachatur Khachikyan, the management staff of "NPP" CJSC headed by General Director Eduard Martirosyan, officials.
The management staff of the Armenian NPP presented a report and the plan for 2022. performed works. It was noted that the design period of operation of power unit No. 2 of the NPP expired in 2016. Thanks to the large-scale modernization work, the operation period of the power unit were extended by ten years. As a result, in 1995, For the first time since then, the nuclear power plant was working at 100 percent thermal capacity instead of 92 percent.
It has been reported that the project of double extension of the operation period of the power unit No. 2 (SZHE-2) is in progress. The works will be carried out in 2023-2026, the concept of NPP-2 was developed and agreed upon with the Nuclear Safety Regulation Committee, and the draft of the Government's decision is also ready, which will start the process. As a result, it is expected that the 2nd power unit of the Armenian NPP will be able to operate safely until 2036.
Information was presented on the human resources and financial and economic indicators of the "NPP" CJSC.
There was also a reference to the prospects of the strategy of the RA energy sector, which is planned until 2040. develop low-carbon energy production through renewable and nuclear power generation. In this context, the leading international experience was presented.
After the presentation of the report, an exchange of ideas took place. Things to be done in connection with the further operation of the Armenian NPP, including the double extension of the operation period of the power unit No. 2, the construction of a new power unit, professional personnel training, international cooperation, and other issues, became the subject of discussion.
The Prime Minister, in the context of the development of the RA energy sector, emphasized the consistent work towards the safe and reliable operation of the nuclear power plant and the continuous improvement of management efficiency.
The head of the government also toured the territory of the nuclear power plant, got acquainted with the overhauled systems and equipment included in the technological chain of electricity production, including the modernization works of the block's control panel, information, and computing, as well as other systems that ensure the safe operation of the plant.
Follow us on Telegram
Similar materials