Saturday, 25 March 2023
USD385.22
EUR411.28
RUB4.86
The Foreign Ministers of Armenia and Sweden discussed issues of the RA-EU agenda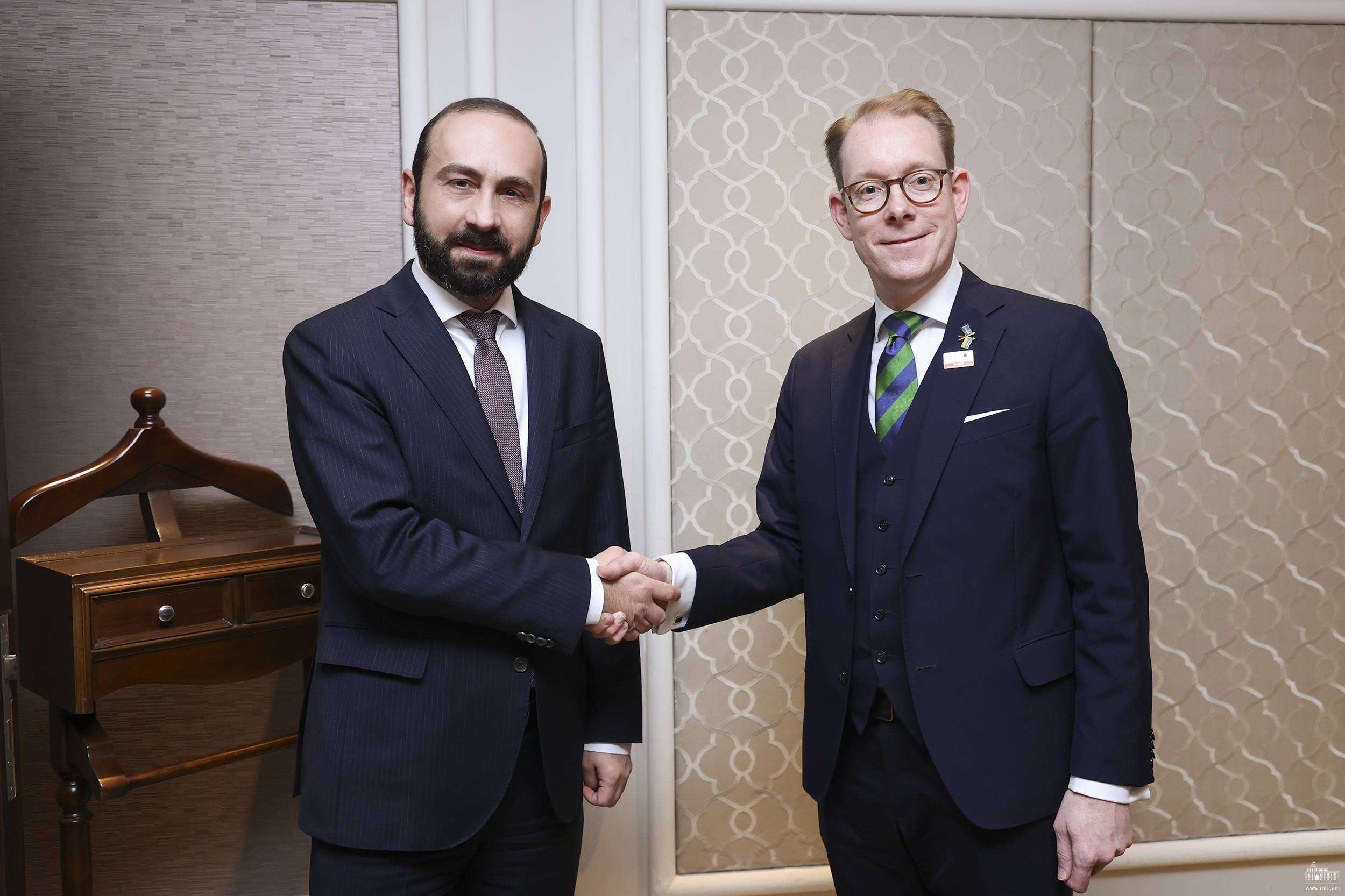 On March 3, RA Foreign Minister Ararat Mirzoyan, who is in New Delhi, met with Swedish Foreign Minister Tobias Billström within the framework of the "Raisina Dialogue" conference. Minister Mirzoyan referred to the achievements registered within the framework of democratic reforms in Armenia and, in that context, emphasized the importance of continuous support of RA partners.
The parties exchanged ideas on the RA-EU partnership agenda. In establishing stability in the region, the role of the EU's long-term civilian monitoring mission in Armenia was emphasized on both sides. The EU Council decided on its location during Sweden's presidency.
The heads of foreign political departments also discussed issues of international and regional importance. Minister Mirzoyan presented to his colleague the latest developments in normalizing relations between Armenia and Azerbaijan. Reference was made to the humanitarian situation created in Nagorno-Karabakh due to Azerbaijan's illegal blockade of the Lachin Corridor. In this context, the Minister of Foreign Affairs of the Republic of Armenia stressed the need to take steps toward implementing the decision of the International Court of Justice on the application of urgent measures to Azerbaijan on February 22.
The interlocutors also touched on cooperation between Armenia and Sweden, emphasizing the importance of high-level mutual visits and developing cooperation in areas of mutual interest.
Follow us on Telegram
Similar materials