Saturday, 25 March 2023
USD385.22
EUR411.28
RUB4.86
Ararat Mirzoyan presented the latest developments in the process of regulating relations with Azerbaijan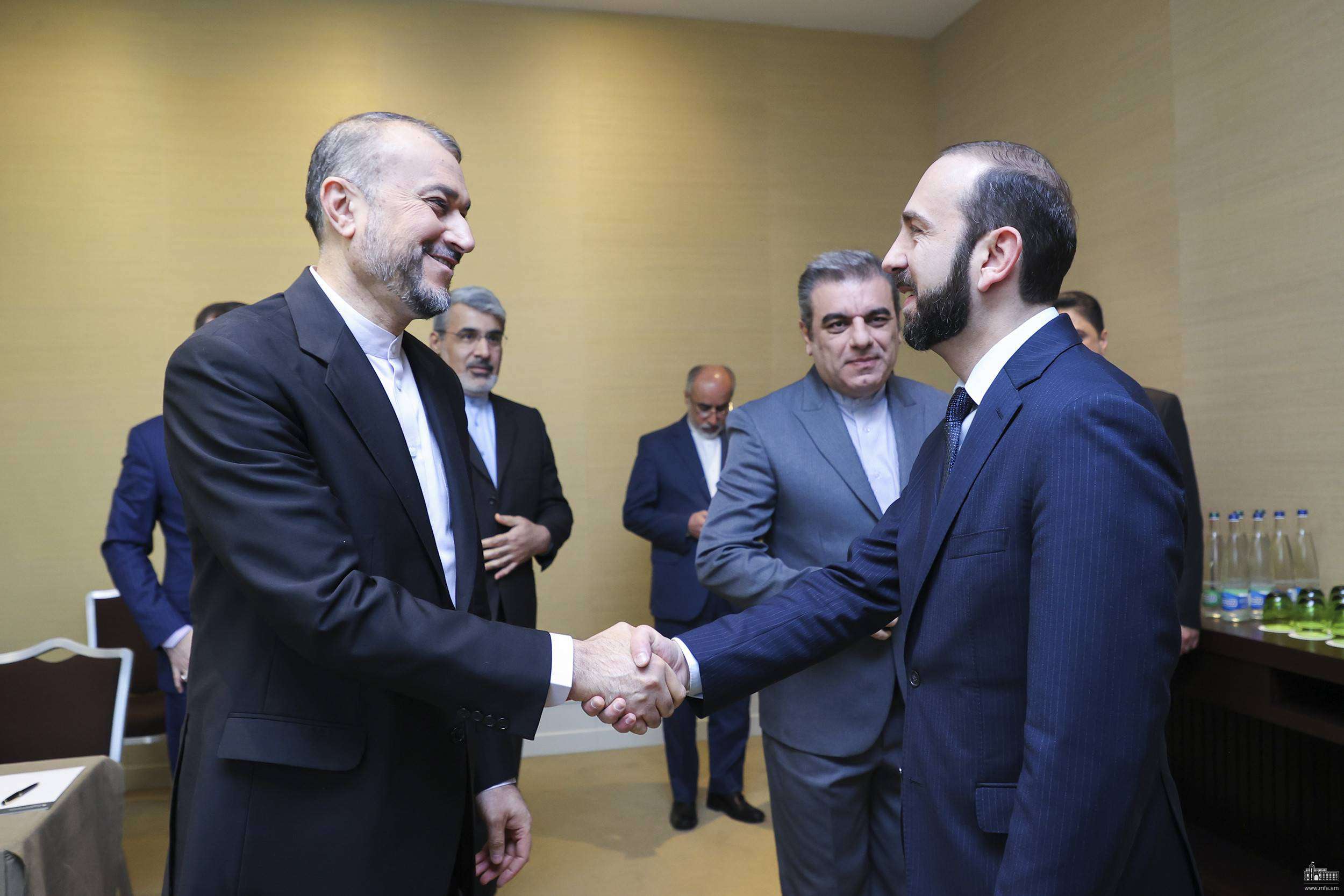 On February 27, the Minister of Foreign Affairs of the Republic of Armenia, Ararat Mirzoyan, met with the Minister of Foreign Affairs of the Islamic Republic of Iran, Hossein Amir Abdollahian, in Geneva.
The Foreign Ministers of Armenia and Iran discussed issues related to cooperation in a bilateral format, as well as on multilateral platforms. The high-level political dialogue between Armenia and Iran was recorded with satisfaction from both sides.
The contribution of joint efforts to further the development of cooperation in areas of mutual interest, including energy, transport, and infrastructure, was highlighted.
At the meeting, ideas were exchanged on security and stability issues in the region.
Referring to the complex humanitarian situation created due to the blocking of the Lachin Corridor, Ararat Mirzoyan emphasized the imperative for Azerbaijan to immediately stop the blockade of Nagorno Karabakh without preconditions, by the provisions of the tripartite statement of November 9, 2020. In this context, the implementation of the decision by the International Court of Justice on February 22 regarding using emergency measures against Azerbaijan was also emphasized.
Minister Mirzoyan also presented the latest developments regarding regulating Armenia-Azerbaijan relations.
Follow us on Telegram
Similar materials