Tuesday, 21 March 2023
USD385.22
EUR407.81
RUB4.84
During my last visit to Estonia, the meetings took place in a warm atmosphere. president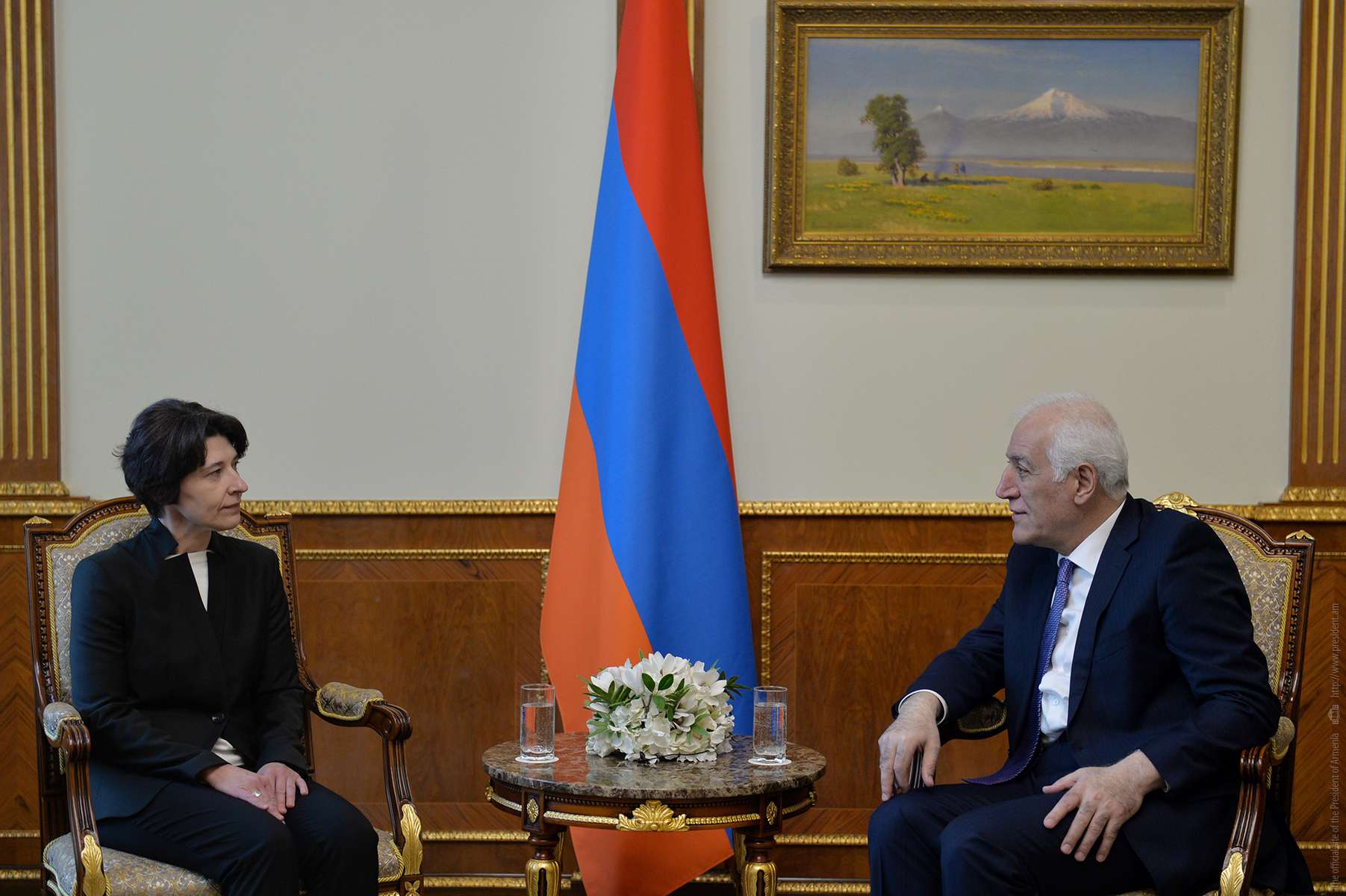 The President of the Republic, Vahagn Khachaturyan, received the Ambassador Extraordinary and Plenipotentiary of Estonia to Armenia Rina Kalyurandi.
Welcoming the guest, President Khachaturyan congratulated Estonia on Independence Day.
Referring to the perspectives of Armenian-Estonian interaction, the president noted.
"No circumstances are preventing the development of our relations. Let's think about developing them further, using all the possibilities that exist, which are broad. During my last visit to Estonia, all meetings took place in a warm atmosphere. Special thanks to the President of Estonia and all the high-ranking officials I met with. We will continue this tradition and create opportunities to meet more because human relations have become functional.
I congratulate you once again on the Independence Day of Estonia; I wish the Estonian people new achievements and success."
Expressing gratitude for the reception, Ambassador Rina Kalyurand emphasized that the visit of the President of the Republic to Estonia greatly stimulated the rapprochement of relations between the two countries and the deepening of cooperation.
"Thank you, Mr. President. I am honored to be here today. As you rightly mentioned, it has been a long time since there were high-level visits between our two countries, and we, our president, highly appreciated your visit. It was a new impetus for our bilateral relations, and I believe it positively impacted the relationship between all institutions," said Ambassador Kalyurand.
During the meeting, a wide range of issues dedicated to deepening friendly relations between Armenia and Estonia and cooperation in areas of mutual interest were discussed.
IA reference has been made to the general regional situation and the issue of the blockade of the Lachin humanitarian corridor blockade and the interim judgment issued by the International Court of Justice in connection with the former. Both sides emphasized the imperative to restore the regular operation of the humanitarian corridor.
Follow us on Telegram
Similar materials