Wednesday, 29 November 2023
USD399.31
EUR433.89
RUB4.42
Today we must show our unbreakable will to protect the rights of our compatriots of Artsakh to live in the homeland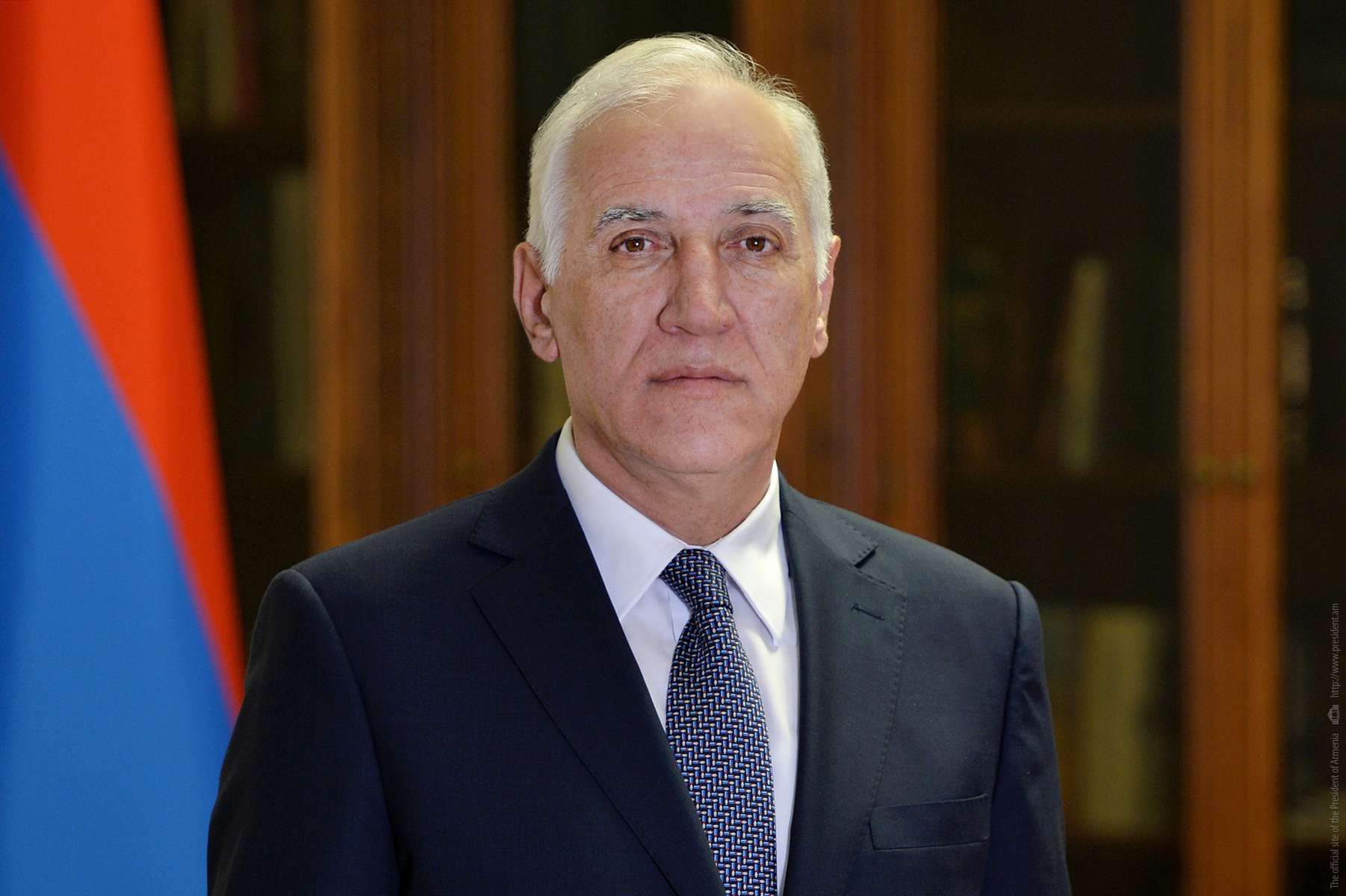 The message of the President of the Republic Vahagn Khachaturyan on the 35th anniversary of the Sumgait tragedy.
"Dear compatriots,
Today we commemorate the victims of the Armenian pogroms organized in Sumgait city in 1988. These bloody events that took place 35 years ago made evident the policy adopted by the Azerbaijani authorities, the purpose of which was the forced displacement and dispossession of Armenians living in their homes.
As a result of the impunity of the Sumgait tragedy, similar barbarities were unleashed in Baku, Gandzak, and elsewhere shortly after. The Azerbaijani authorities tried to implement their policy of ethnic cleansing in Nagorno-Karabakh as well, provoking our compatriots' righteous protest and resistance.
Our compatriots of Artsakh stood up for their inalienable rights to live peacefully and safely in their thousand-year-old homeland, and that struggle continues today. Thirty-five years after the Sumgait tragedy, unfortunately, Artsakh Armenians are again standing at the crossroads of protecting their rights to live in their home and homeland.
Dear compatriots,
Armenians around the world,
For centuries, our people have tasted both the joy of victory and the bitterness of losses. Still, our people never aspired to war but tried to live and create peacefully in their home and homeland with their blood and creative effort, realizing the price of bar and peace and that there are no winners in the catastrophe of wars.
Today, bowing down to the memory of the innocent victims of the Sumgait tragedy, more than ever, we must demonstrate our unbreakable will to protect the inviolable rights of our compatriots of Artsakh to live peacefully and safely in their ancient homeland; we must unite our united potential and courage for the sake of our citizens. , for the safe and peaceful future of our generations.
Peace to our people, strong will, and well-being to our compatriots of Artsakh."
Follow us on Telegram
Similar materials