Saturday, 25 March 2023
USD385.17
EUR411.17
RUB4.86
At least 33 Armenian prisoners of war are still being held hostage by Azerbaijan, President of the National Assembly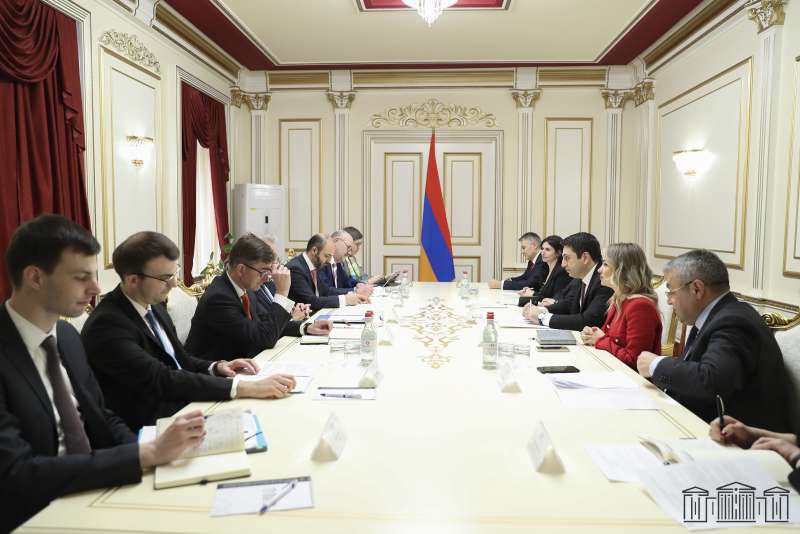 RA NA Speaker Alen Simonyan hosted the delegation led by Jean Asselborn, Minister of Foreign and European Affairs of the Grand Duchy of Luxembourg, on February 23.
The interlocutors referred to the active political dialogue between Armenia and Luxembourg. "On the road to democratic reforms, we attach great importance to cooperation with your country within the framework of the EU. We are happy to appoint a new non-resident ambassador to Armenia. I hope that we will also have resident ambassadors in the capitals in the future, " said Alen Simonyan.
Issues related to the security situation in the region were discussed at the meeting. The Speaker of the National Assembly thanked the Chamber of Deputies of Luxembourg for adopting resolutions related to the war unleashed against Artsakh in 2020 and the answer regarding the repatriation of Armenian prisoners of war and civilians held in Azerbaijan. He reminded that at least 33 Armenian prisoners of war are still being held hostage by Azerbaijan. The speaker of the National Assembly also highly appreciated the foreign minister's role in regularly raising sensitive issues of importance for Armenia on international platforms.
At the meeting, the deployment of the long-term observation mission of the EU on the territory of RA was highlighted.
Follow us on Telegram
Similar materials