Thursday, 30 March 2023
USD385.56
EUR413.50
RUB4.86
Ararat Mirzoyan was received by the country's president Bashar al-Assad in Syria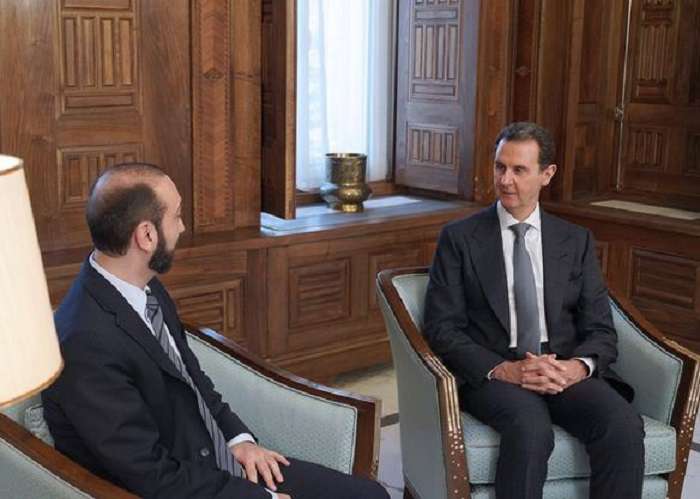 Syrian President Bashar al-Assad received Armenian Foreign Minister Ararat Mirzoyan. The President thanked Armenia for the rescue teams and humanitarian aid directed to the regions affected by the earthquake. Assad emphasized the historical ties that unite Syria and Armenia.
President Assad also emphasized the importance of developing joint bilateral cooperation between Syria and Armenia, which will meet the common interests of both people.
Ararat Mirzoyan expressed his condolences on the devastating earthquakes and assured that Armenia stands by Syria, remembering how Syria helped Armenia.
Follow us on Telegram
Similar materials