Monday, 20 March 2023
USD385.33
EUR407.67
RUB4.84
The deputy foreign minister presented the situation in the region to the Korean ambassador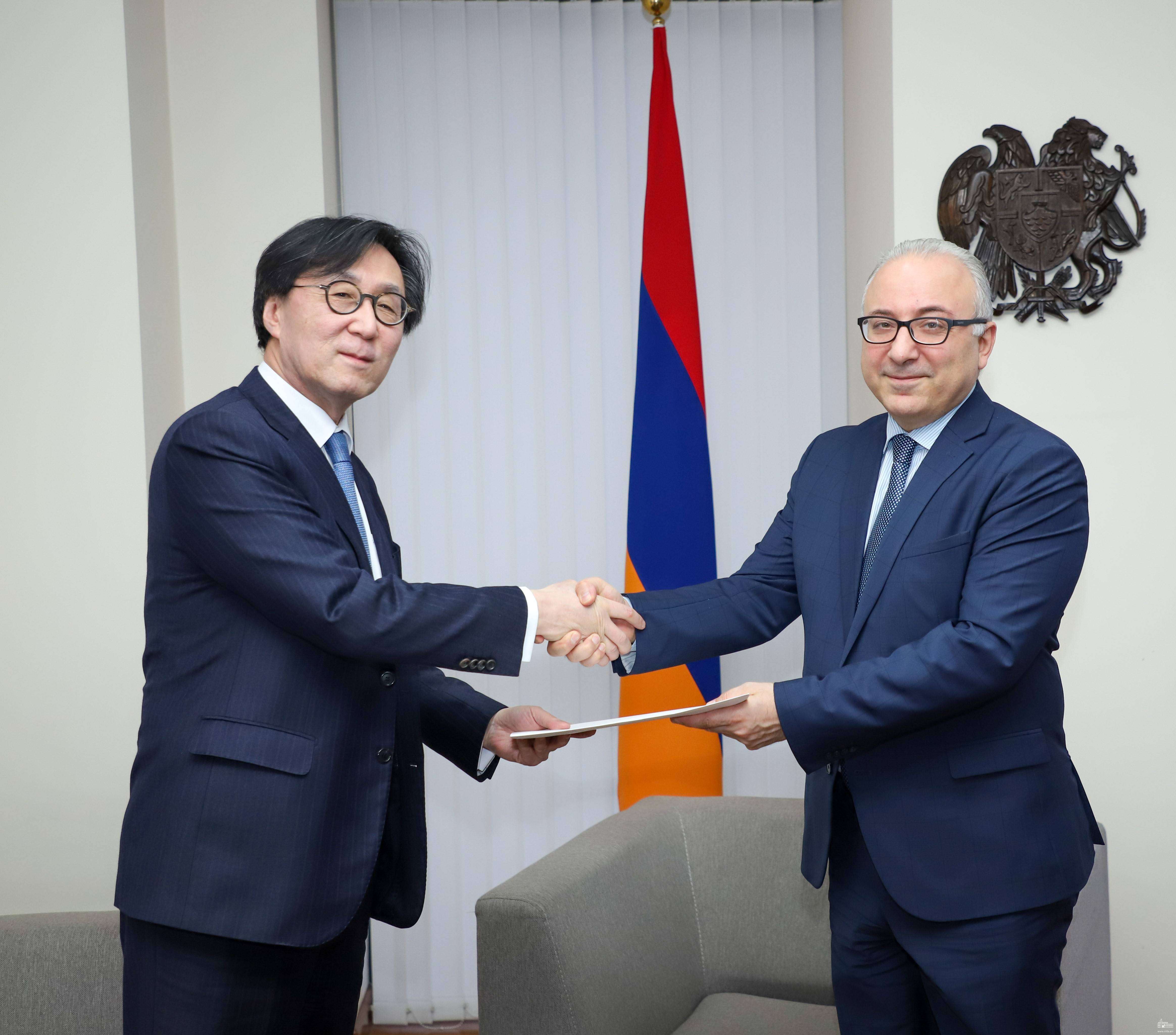 On February 20, RA Deputy Foreign Minister Mnatsakan Safaryan received the newly appointed Ambassador of the Republic of Korea to Armenia Chang Hojin (residence: Moscow) on the occasion of handing over a copy of his credentials.
The RA Deputy Foreign Minister congratulated the Ambassador on the appointment, positively assessed the cooperative atmosphere formed on bilateral and multilateral platforms, and emphasized the importance of activating interstate and people-to-people contacts.
During the meeting, the parties referred to the bilateral partnership in different formats and the field of legal contracts. They discussed joint work in the areas of culture, healthcare, tourism, information technology, and the possibility of implementing programs to exchange experience in the public administration field.
The deputy minister presented in detail the situation in the region, particularly the consequences of Azerbaijan's aggression against the sovereign territory of Armenia and the blocking of the Lachin Corridor, stressing that Nagorno-Karabakh is facing the threat of a humanitarian crisis.
The ambassador thanked me for the warm reception and assured me he would invest maximum efforts in further developing Armenian-Korean interaction.
Follow us on Telegram
Similar materials